Florida man wears shirt that says "Seriously, I have drugs", arrested on drug charges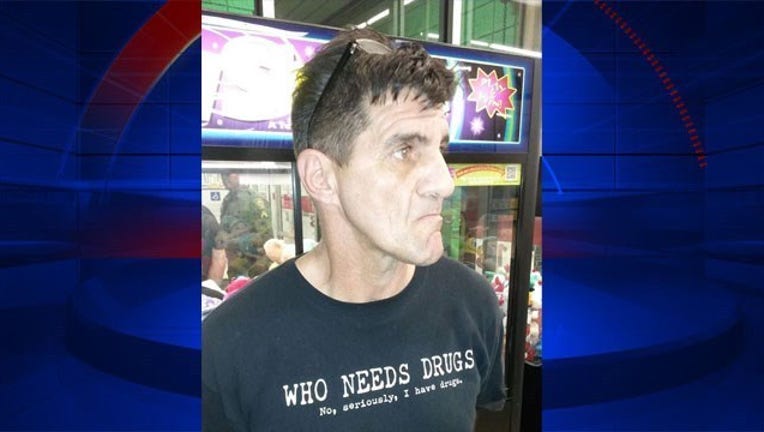 The deputy checked the bag and found small amounts of marijuana and methamphetamine; the witness confirmed it was the bag Balmer tried to hand off, according to the report.
Another deputy walked up and that's when store workers told deputies about the bag.

The Times said deputies discovered the bag contained marijuana and methamphetamine.

He was arrested and booked charges of possession of meth.