Ford recalling 18 F-150 Lightning electric pickups after battery fire
Ford is recalling 18 F-150 Lightnings to address a problem with their battery packs that prompted production of the electric pickup to be idled for more than a month.
The automaker was set to resume building the full-size trucks on Monday.
Ford became aware of the issue with the pack when a truck parked in a holding lot at the Dearborn, Michigan, factory prior to shipment caught fire on Feb. 4.
The cause was identified as a manufacturing defect that has since been resolved.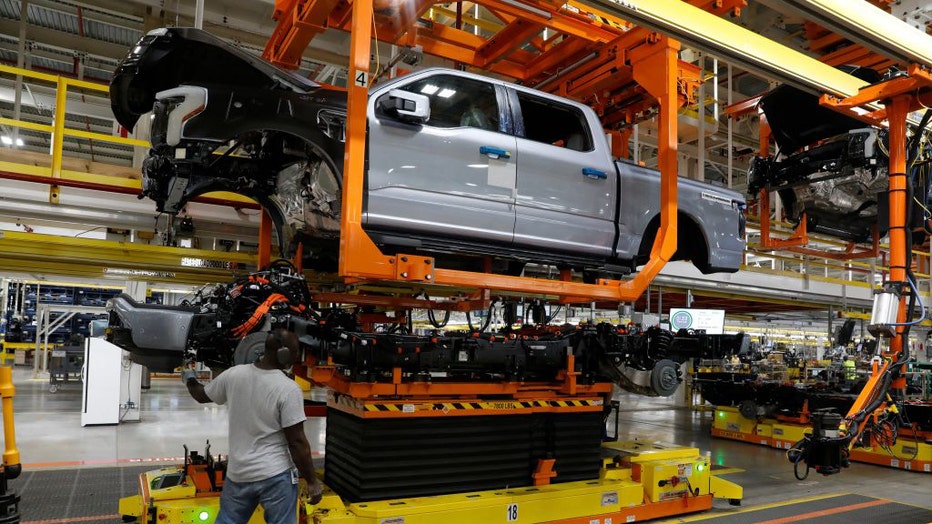 FILE - The truck cab is lowered on the frame of Ford Motor Co. battery powered F-150 Lightning trucks under production at their Rouge Electric Vehicle Center in Dearborn, Michigan on Sept. 20, 2022. (Photo by JEFF KOWALSKY/AFP via Getty Images)
FORD IS CRANKING UP PRODUCTION OF SOME TOP MODELS
The F-150 Lightning's battery cells are supplied by from a factory in Georgia operated by SK On.
"Production is on track to resume Monday with clean stock of battery packs," a Ford Spokeswoman said.
FORD APPLIES FOR PATENT THAT ALLOWS CARS TO SELF-REPOSSESS
Eighteen affected trucks had made it to dealers and customers prior to the suspension of production and shipments and their battery packs will be replaced with new ones under recall.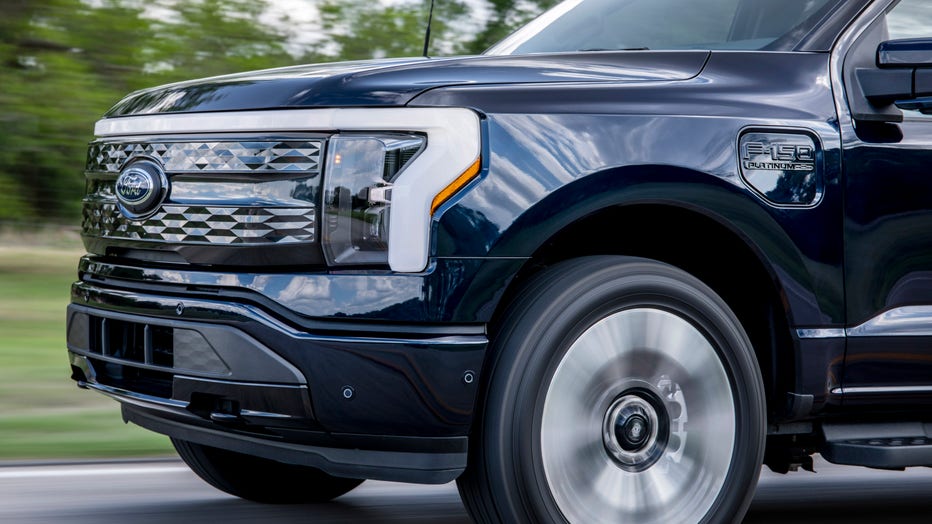 The F-150 Lightning Platinum is pictured in a media image. (Credit: Ford)
Ford did not say how many undelivered trucks required the repair.
GET FOX BUSINESS ON THE GO BY CLICKING HERE
Ford sold 3,600 F-150 Lightnings in January and February and is aiming to ramp up production to a 150,000 annual rate by the end of 2023.