Free QLINE rides extended through Labor Day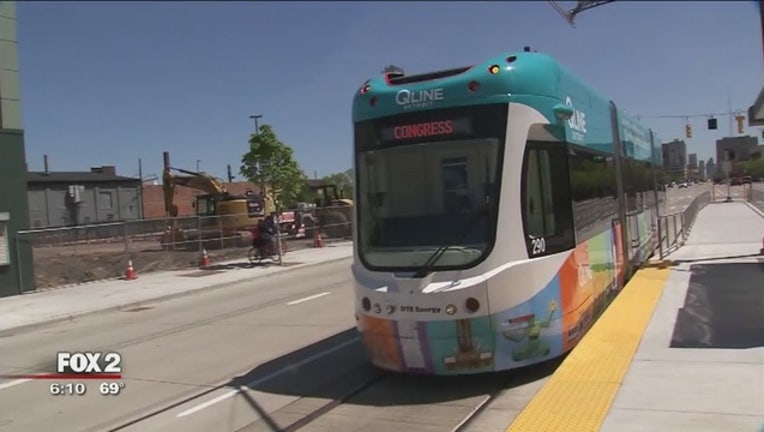 article
(WJBK) - Those hoping to catch a ride on the QLINE while rides are still free are in luck.
Free QLINE rides have been extended through Labor Day on September 4 thanks to a donation from The Kresge Foundation.
QLINE and service provider Transdev will make improvements to the streetcar during that 9-week free ride extension.
The streetcar also announced more operators are being trained in the next few weeks create a five-car service during peak passenger times and four cars during off-peak operations
When the QLINE begins charging, riders can purchase single passes for $1.50, day passes for $3, monthly passes for $30, and annual passes for $285.
Its 6.6-mile round trip loop extends from the downtown riverfront to Detroit's New Center Area, with several stops in New Center, Midtown and downtown. You can check out the route at www.qlinedetroit.com/plan-your-ride.
SEE ALSO: