Free smoothies today at Tropical Smoothie Cafe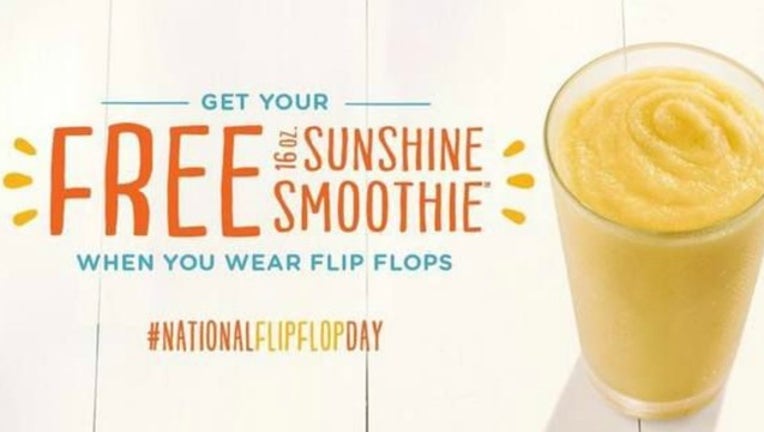 article
You can grab a free smoothie today at Tropical Smoothie Cafe between 2 p.m. and 7 p.m. as long as you wear flip flops to the cafe.
June 16 is National Flip Flop Day and the Atlanta-based restaurant chain is celebrating 20 years by giving away free 16-ounce Sunshine Smoothies in souvenir cups.
The Sunshine smoothie contains orange, orange juice, banana, pineapple and mango. 
"It's been over 10 years since we started National Flip Flop Day to show appreciation for our guests and mark the kick-off to summer," said Mike Rotondo, CEO of Tropical Smoothie Cafe. "We look forward to serving over 500,000 guests who will visit one of our cafes on National Flip Flop Day ready to celebrate alongside us."
The free smoothie event is being used as a way to raise funds for Camp Sunshine in Maine, where families with child with an illness can go free of charge to have fun and get emotional support.