Gary Peters returning to lead Senate Democrats as chair of party's fundraising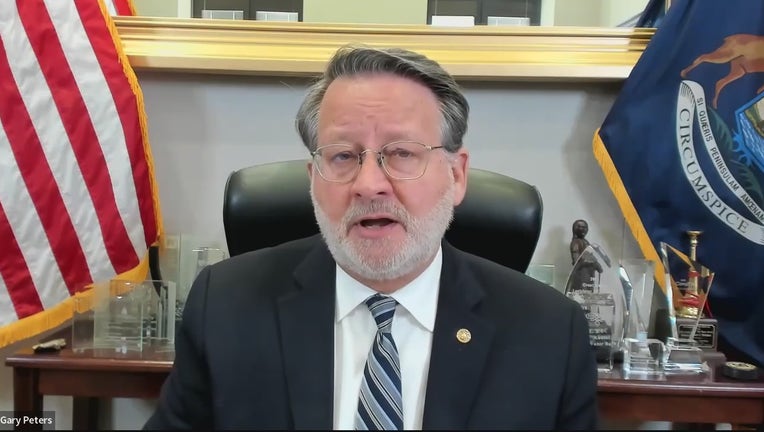 article
(FOX 2) - Gary Peters will return as the chair of the Democrats fundraising committee in the U.S. Senate after successfully guiding the party through the 2022 Midterms with an additional seat in the chamber.
Peters, who has served in Congress since first being elected in 2014, will become his state's senior senator when Debbie Stabenow steps down ahead of the 2024 election. Her retirement became the latest seat that Democrats will need to defend in ahead of the next campaign season.
Peters will be joined by senators from Minnesota and California in his next term as head of the DSCC.
"Personal news: I'm returning as @DSCC Chair for the 2024 election cycle," he wrote on Twitter. "I'm looking forward to working with Vice Chairs @TinaSmithMN and @AlexPadilla4CA to protect and strengthen our Senate Democratic majority— so that we can continue standing up for hard working Americans"
The online publication Politico reported that Peters initially turned down advances from the party to run the fundraising arm. 
Democrats pulled off an impressive record in Senate races when the party didn't lose a single race - the first time a party holding the White House has done so during a midterm cycle in decades.
Peters' last victory came in 2020 when he beat back Republican Challenger John James.