Gas station busted for selling drug paraphernalia reopens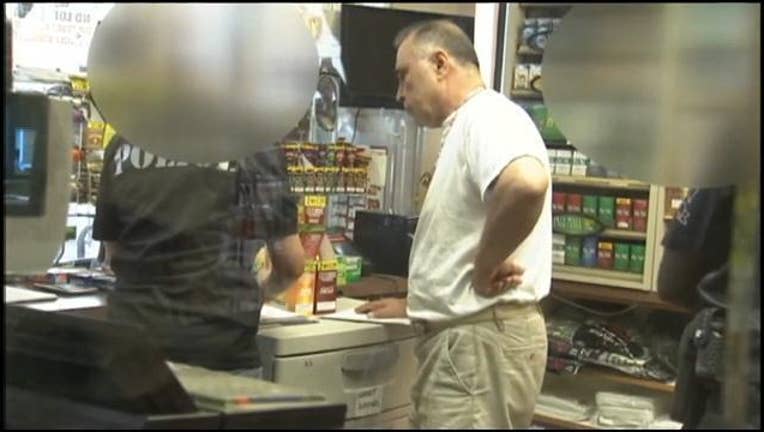 article
Detroit (WJBK) - A gas station on Detroit's east side is open for business after police shut it down for selling drug paraphernalia.
The owner has struck a deal with the city allowing him to reopen his Sunoco station on Eight Mile and John R. 
In the consent agreement, owner Mike Ajami has to agree not to sell drug paraphernalia, to renew his business license and add video surveillance.
Ajami's attorney peeled off the business closure sign from the door of the John R Gas and Mart. Police forced Ajami to close Wednesday night for selling so-called "set up" kits to smoke crack for $5.
"This is about his life, his station was shut down its now reopened," said Troy Otto, Ajami's attorney. "He's looking forward to a positive relationship in the future."
Within 48 hours Ajami reached an agreement with Detroit police after the closure.
"We are not going to tolerate a starter kit where you have a lighter, a crack pipe, that's just totally inappropriate," said Cmdr. Todd Bettison of Detroit police.
Ajami has said he didn't feel like he got much of a warning. His attorney and some customers called Detroit Police Chief James Craig's visit a publicity stunt.
Otto previously released a statement that said:
"The gas station was shut down without notice and due process as an obvious publicity stunt by the city of Detroit Police Department."
City officials along with police are working to make Ajami's gas station part of the Lighthouse Project, a program that promotes safety and requires businesses to be clean and well-lit.
"You don't sell any drug paraphernalia," said Nasser Beydoun, of the Metro Detroit Gas Station Dealers Association. "You have security cameras and you are able and willing to assist if someone comes in for assistance."
Detroit police say they will continue to target gas stations and party stores breaking the law.
 "For anybody else out there who has these starter kits," Bettison said. "We're coming after them."