Georgia Sen. Raphael Warnock headlines Detroit NAACP June Jubilee celebration
DETROIT (FOX 2) - Looking at the past to make change for the future.
"This is a continuation of a commemoration to not just honor a dream," said Rev. Wendell Anthony, president of the Detroit NAACP. "But to help implement a plan to bring equity and opportunity to all America's sons and daughters."
It was back in 1963 the Rev. Dr. Martin Luther King Jr. marched along Woodward Avenue in Detroit.
"It has been 60 years since June 23, 1963, when Martin Luther King Jr. was invited to the City of Detroit," said Rev. Wendell Anthony.
"Dr. King's march was a march of aspiration about the country we wanted to be, about the city we want to be," said Mayor Mike Duggan.
"Fourteen days later he would be assassinated in Memphis, Tennessee motel," Anthony said.
Six decades later, the Detroit Chapter of the NAACP will honor Kings Vision -  it's called June Jubilee: A Celebration of Freedom that will take place June 22 to June 25 in Detroit.
"The idea of renewing what that vision was and renewing our commitment to it, is a great thing," Duggan said.
The weekend will include summits on race and Civil Rights.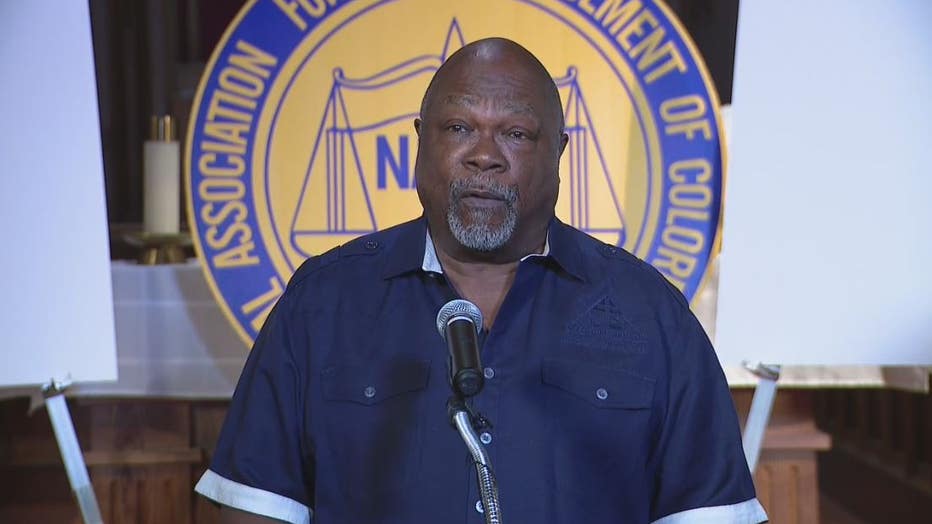 "On Friday, June 23, a special unveiling of a commemorative statue of Dr. King will be placed in Hart Plaza," said Anthony. "Saturday, June 24, we will have our 'Walk Towards Freedom' beginning at 10 a.m. from Woodward Avenue and Martin Luther King Boulevard and then a major rally in Hart Plaza."
The weekend will end with the Freedom Fund Dinner and during the press conference, the guest speaker was announced.
"The first African-American senator from the great state of Georgia, Sen. Raphael Warnock (D)," said Anthony.
The senior corporate chair for the dinner is Chris Ilitch, the president of Illitch Holdings.
"Our mission has been to do everything we can to help our hometown of Detroit and provide opportunity for Detroiters," he said.
All those involved hope June Jubilee hope the e event gets us closer to the fulfillment of King's Dream.
"We've made some progress but in many ways we've fallen short of that promise," Duggan said.