GIANT gator roams Florida golf course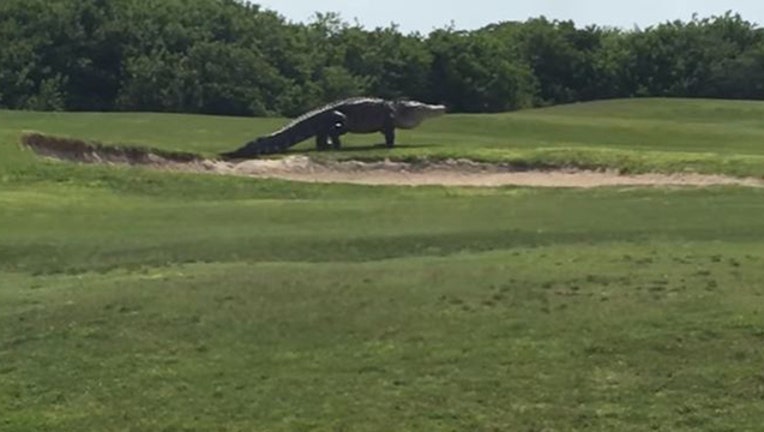 article
(FOX NEWS) A massive alligator interrupted a round of golf at Buffalo Creek Golf Course in Palmetto, Florida.

Charles Helms said he saw the enormous animal while he was on the third hole. He pulled out his phone and began to record. This is what he saw:
.embed-container { position: relative; padding-bottom: 56.25%; height: 0; overflow: hidden; max-width: 100%; } .embed-container iframe, .embed-container object, .embed-container embed { position: absolute; top: 0; left: 0; width: 100%; height: 100%; }

"He was at a pretty safe distance," Helms said to Golf.com. "This alligator was so large he would only move slowly about 100 feet at a time before having to lie down and rest so he probably wasn't in as much danger as it may have appeared. An alligator expert may refute that; I'm just going on what I have been told."

According to KSNV, the largest alligator ever recorded in Florida was 14 feet long and weighed more than 780 pounds. KSNV talked to the golf course manager who says the behemoth is good for business and he's lika mascot for the course.

CLICK HERE for more from FOX NEWS.