Gravesites of former President Gerald Ford, First Lady Betty Ford vandalized in Grand Rapids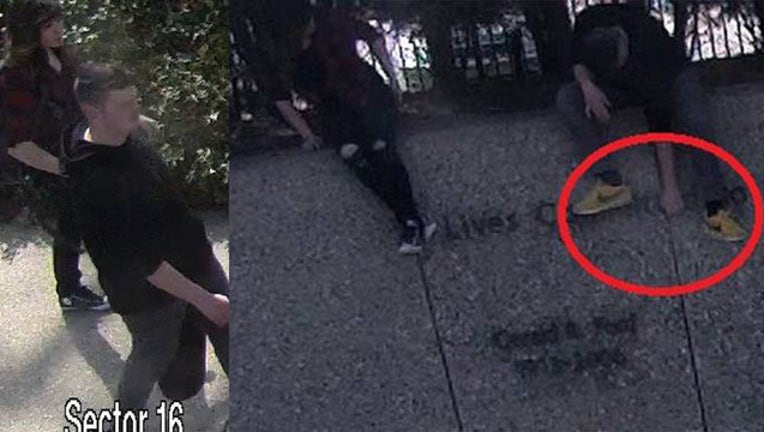 article
GRAND RAPIDS, Mich. (FOX 2) - Police say they're looking for two people who are suspected of defacing the gravesite of former President Gerald Ford and first lady Betty Ford in Grand Rapids.
Police released a photo of a man and a woman sitting on a wall. The man appears to be marking or digging into panels that say, "Lives Committed to God, Country and Love." The woman kicked her skateboard into the panels. 
The incident occurred on March 27 around 4 p.m., city officials said.
Surveillance footage shows the man and woman on skateboards as they approach the site and then kicking them before they sit on the wall and appear to pry at the letters.
Police said the suspects were able to take the letter "E" from the word "committed" off the wall. It cost the museum $400 to have it replaced.
The museum hopes the suspects are found, because they see the incident as an extreme act of vandalism.
"The president and First Lady are interred here, this is a presidential grave site," Joel Westphal, deputy director of the museum, told FOX 17. "There are not many presidential grave sites, we are one of only 14 presidential museums around the country."
The Fords are buried outside a museum that is dedicated to Gerald Ford's presidency. He died in 2006. Betty Ford died in 2011.
Information from the Associated Press was used in this report.