Groom surprises bride with best dance ever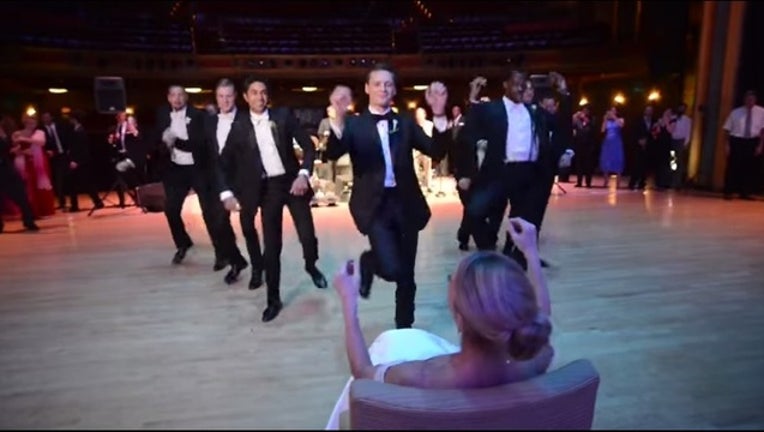 article
When you're a professional dancer and you're marrying a ballerina, it's expected that you will put on a show for your new bride. Yes, he did EXACTLY that.
Meet Kirk and Valerie. The two newly weds are viral stars after Kirk choreographed an almost 8 minute long routine with his groomsmen.
It all starts with Uptown Funk as Kirk makes his way to the seated Valerie. The eight groomsmen behind him, all in their tuxedos of course, break into their routine that blows the roof off the place.
There's a Britney Spears song, confetti, cowboy hats, and so much more.
Valerie told the Richmond Times-Dispatch that she had dropped a few not-so-subtle hints that she expecting a dance.
He told her it wasn't going happen and said he was too busy with touring and school. But in March, he started his secret planning and even sent video tutorials to his groomsmen. Get this: only four of them are professional dancers. 
Four months of secret planning later, they're a viral sensation with almost 800,000 views in a week! Watch the entire jaw dropping performance here: