Handicapped father of 5 killed in hit-and-run by suspected drunk driver
HARRISON TWP., Mich. (FOX 2) - A beloved family man was crossing the street when he was fatally struck by a suspected drunk driver- leaving his family - and community, heartbroken.
Frank Wojtal was a father of five, a grandpa, and a loving husband of more than 23 years.
"He might've had cerebral palsy but his wheelchair was just extra speed for him," said his wife Susan Wojtal. "He did everything. His saying was, 'Just because I'm disabled doesn't mean I'm enabled."
Frank also had an unforgettable nickname.
"They call him Frank the Tank because he doesn't stop," she said. "He's a tank, he'll bull through anything, anything that's difficult for him, he doesn't let it hold him back."
Macomb County Clerk Anthony Forlini knew Frank well.
"He got to church every Sunday to record mass so the mass could be played live to those that are homebound," he said.
Forlini also saw him at church — the day Frank died. Frank Wojtal was 50 years old.
"He was the same, he was Frank, you know," Forlini said. "He was there to help. he was there to the very end."
Frank was crossing an intersection on Sunday, at Metro Parkway at North Pointe. That's when police say a drunk driver crashed into Frank and killed him.
"I feel like I'm stuck in a horror movie," his wife said. "I'm just broken."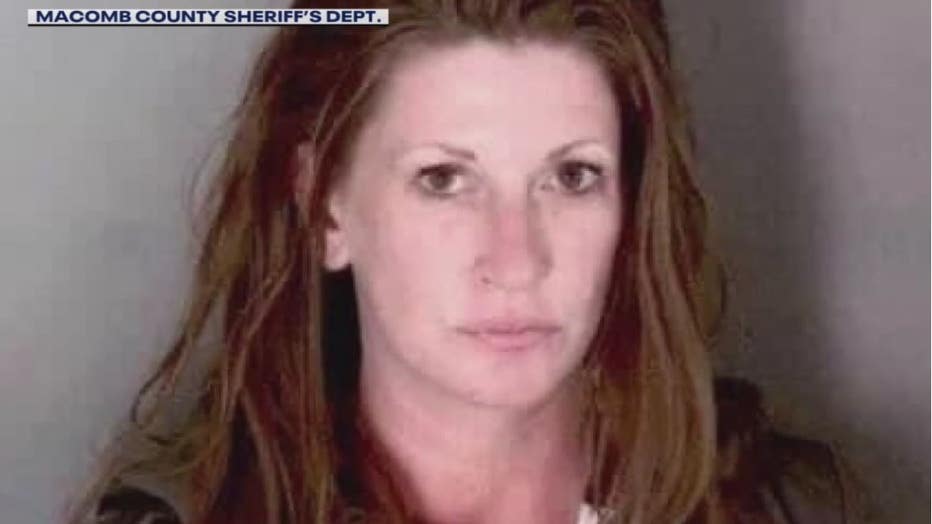 Drunk driving suspect Darci Repine
The driver, 42-year-old Darci Repine, is charged with operating a motor vehicle while intoxicated causing death.
The Wojtal family is seeking to file a wrongful death lawsuit against Repine.
"He's a big guy, in a big wheelchair, on a bright sunny day crossing a roadway as straight as an arrow," said attorney David Femminino.
"He always uses the light over there," Susan said. "Because he doesn't like that crosswalk, but he's used it 1,000 times because he will go down that, cross it, and take the bike trail home."
Having lost Frank — his family has posted a GoFundMe - seeking support.
"Any little bit will help," Susan said. "Because it's going to be hard for the holidays without my husband. I want to make sure they have a good holiday,. the best one they can.
Click here for the GoFundMe.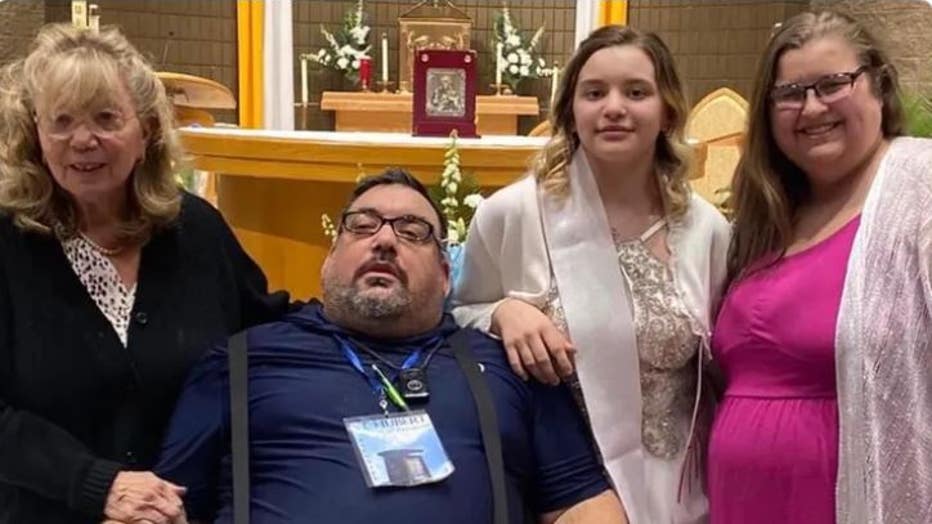 Frank Wojtal and his family.