Hero trooper who saved UD Jesuit student credits training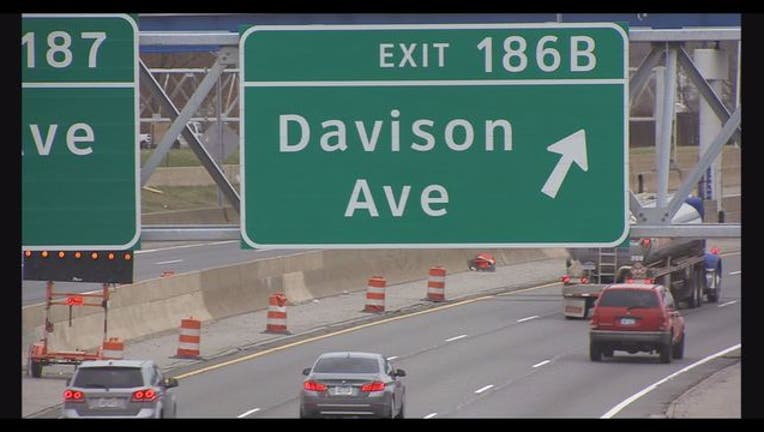 article
(WJBK) - Michigan State Police trooper Patrick Arena saved a 16-year-old boy's life on Sunday but he says it was all in the training and equipment he was provided with by MSP.
Trooper Arena got the call to I-96 and the Davison where multiple cars were involved in an accident Sunday morning. When he arrived, he said there were between six and seven vehicles involved in the accident, including a Jeep that was on its side.
When the Jeep rolled over, several cars stopped to help. Sean English and his family were heading to an event when they came up on the crash and decided to pull over.
That's when another car, driven by a 17 year old, lost control and crashed into the scene. English was one of the victims hit by the car and was lying on the road when Arena arrived.
As soon as Arena pulled up the scene, he checked out everything to determine which injuries needed the most immediate treatment -- and determined Sean could not wait for EMS to arrive.
He said Sean's mother was on ground, lying over her son so that he couldn't see the extent of his injuries. Arena got to work and pulled a tourniquet from the MSP supplies in his vehicle because he had to stop the bleeding as soon as possible.
"I went back to my patrol car, got my first aid kit," Arena said, adding that blood loss was the most pressing issue.
He put the tourniquet on to slow the bleeding and Arena said the teen was conscious and he had to reassure him that everything was going to be okay.
Sean was rushed to the hospital where doctors determined he had a crushed pelvis, broken femur and had to have his foot amputated.
English is now in the hospital and recovering. Arena says he plans to visit him, once he's feeling up for a visitor. Arena says the hero talk is just talk and he was just doing his job that he was trained to do.
"From my standpoint, I did my job the way state police trained me to do it," he said.
Check out the full interview on Fox 2 News Now: