Home on St. Clair River harbored people who crossed U.S.-Canada border illegally, feds say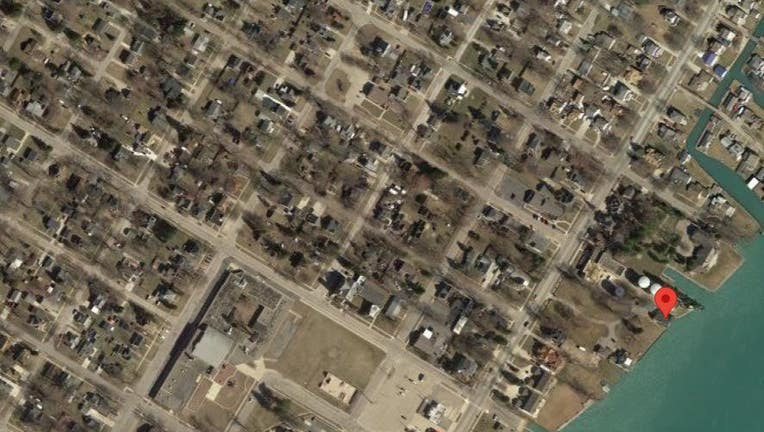 article
ALGONAC, Mich. (FOX 2) - A home along the St. Clair River was used to smuggle people illegally crossing the border into the U.S. from Canada, according to a federal court complaint.
U.S. border agents conducting surveillance in the city of Algonac, which is north of Lake St. Clair, arrested two people after narrowing in on a potential smuggling operation. The area was popular because of its close location to the Canadian border.
Darnell Gordon, a U.S. citizen, was arrested after agents found him in a vehicle with a Brazilian national on Jan. 10. Police made the arrest after observing a boat carrying three people exit Canadian waters and enter into the U.S. earlier that day.
After his arrest, Gordon confessed to helping transport people without proper documentation into the U.S. He said he got paid between $50 and $400 per assistance. He said he had helped pick up people not allowed in the U.S. in five separate instances.
The home, located at 1516 St Clair River Dr in Algonac, is just north of the Russell Island, which is part of Harsens Island in St. Clair County.
Law enforcement first reported seeing a Chevrolet Equinox traveling southbound through the city on Jan. 9. The SUV was linked to Gordon, who had previously identified himself as being involved in helping people cross the border illegally in the area.
A year ago, Gordon was encountered with a Peruvian national who admitted to trying to cross the border illegally. 
The next day on Jan. 10, a water vessel was spotted traveling northbound through the St. Clair River in Canadian waters. It eventually crossed into U.S. waters before continuing up the shoreline. It eventually stopped at a seawall just south of the home where Gordon lives. 
MORE: Tyre Nichols: What we know about his death and the Memphis officers charged with murder
After it stopped, movement could be seen in the house. That was at 6:20 a.m.
Two hours later, a Kia sedan arrived at the home. Five minutes later, the man who had exited the vehicle returned, this time with a second person. As they were pulling away, law enforcement made the arrest.
The passenger, later identified as a Brazilian national admitted he did not have proper immigration documentation to be in the U.S.
Both men were arrested. Gordon was charged with unlawfully harboring and transporting an illegal alien.