House Democrats stage sit-in for vote on guns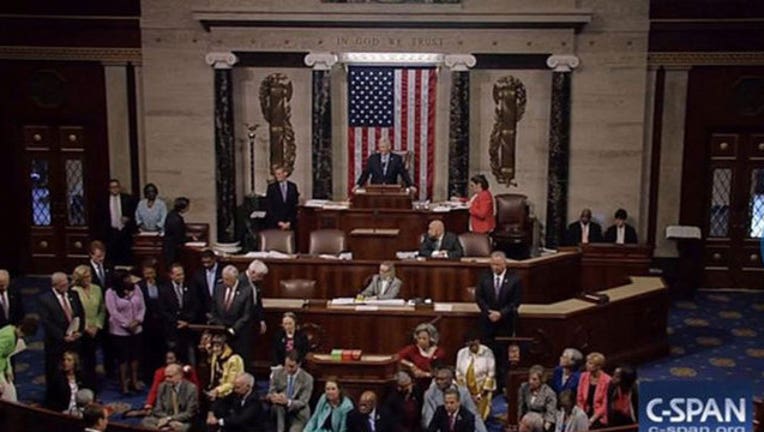 article
House Democrats staged a sit-down protest Wednesday, seeking a vote on gun control measures following the Orlando nightclub shooting.
A group of about 200 Democrats led by Georgia Rep. John Lewis demanded a vote on measures to expand background checks and block gun purchases by some suspected terrorists, before sitting down and "occupying" the House floor.

As of 10:40 p.m. the House went into recess, but the protests are continuing. 
The House was not in session when the Democrats held the demonstration. Republican leaders shut off the chamber's TV cameras, but C-SPAN tranmsitted live video from lawmakers' Periscope and Facebook Live feeds.
The group demanded that House Speaker Paul Ryan keep the House in session through its planned weeklong recess next week to debate and vote on gun legislation. Ryan called it a publicity stunt and said he would not schedule a vote.
Rep. John Larson of Connecticut said lawmakers were "calling for the simple dignity of a vote."

"Our country cannot afford to stand by while this Congress continues to be paralyzed by politics," he added.
Larson and other Democrats cited polls showing broad public support for expanding background checks for firearms purchases and blocking suspected terrorists from buying guns.

"Rise up Democrats, rise up Americans," Larson said. "We will occupy this chamber."
Rep. Steny Hoyer of Maryland, the No. 2 Democrat in the House, said, "We will not be shut up. We will not be shut down."
On Monday, a sharply divided Senate failed to move ahead with legislation about gun sales.
With the Associated Press