How fast will the race cars at the Detroit Grand Prix go?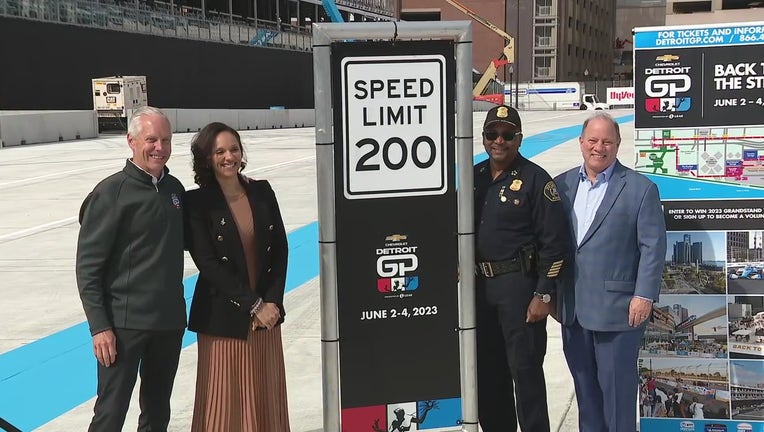 article
DETROIT (FOX 2) - It's now legal to travel up to 200 mph in the middle of downtown Detroit. 
The only rules, according to Chief James White's Thursday proclamation is the speeding happen during race time, on the racetrack, and involve race cars.
"Just for race weekend, and only for race cars, we have decided we are going to raise the speed limit to 200 mph," White said.
If any of the Indy race cars reach speeds that fast, it'll be on Jefferson Avenue as drivers bend around Turn 2 during the Detroit Grand Prix. The entire track is 1.7 miles long and features nine turns which straightaways on Atwater Street as well. Drivers will go around 100 times. 
The blindingly fast speeds are a feature of IndyCars, which are built with peak aerodynamics included. 
RELATED: Detroit Grand Prix schedule including race start, concert times, and more
On circular tracks where there aren't any hairpin turns or narrow corridors, the vehicles can go well over 200 mph. In Detroit, the race cars are expected to reach speeds around 190 mph on Jefferson Avenue. 
Find more Detroit Grand Prix news here
According to Bud Denker, the chairman of the grand prix, the cars should get up to 150 mph while traveling on the riverfront. It'll be a sight to see for the boats parked next to the riverfront and the people watching the helicopter following the cars.
Even the U-Turn at turn 3 coming off of Jefferson Avenue will be fast, though it may not look it to the people watching above and from TV. Drivers will need to be keen during that wide hairpin turn since it'll receive drivers going their fastest before send drivers back into a series of more subtle turns down onto Bates and Atwater Streets.