Idaho town warns against drinking water after man found dead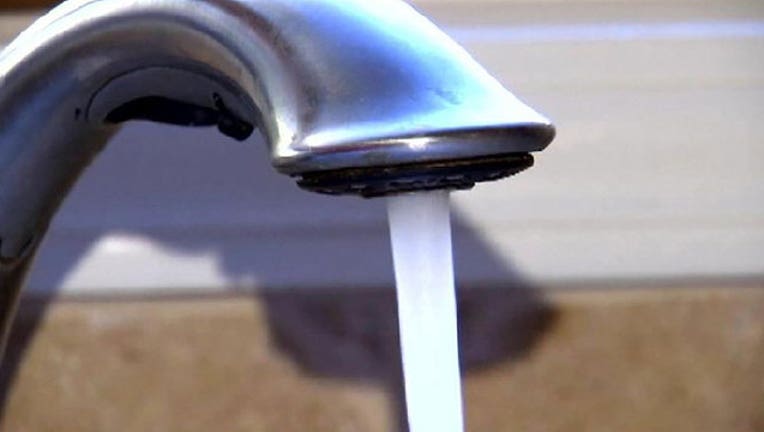 article
BOISE, Idaho (AP) - Residents of an Idaho town have been told not to drink its well water amid concerns that a fired municipal worker who killed himself in his home may have contaminated it, officials said Friday.
Tom Young, 62, was found dead Thursday by emergency workers who were sent to a hospital after entering his residence in Dietrich.
Lincoln County Sheriff Rene Rodriguez said Friday that Young's death has been ruled a suicide and the cause is asphyxiation by nitrogen gas released into the home from a tank.
The gas is also blamed for sickening seven emergency workers, including Rodriguez, who was among those transported to hospitals. One other person was taken to a hospital. All were later released.
"For a couple of our guys it was sudden onset, and for me and a couple others it was delayed reaction," said Rodriguez, noting he was still experiencing headaches.
It's the second case in recent years that has drawn attention to the tiny farming town located about 125 miles east of Boise and known for its deeply religious population.
In 2015, three high school football teammates were charged with sodomizing a black teenager with a clothes hanger in a locker room.
A sex assault charge against one suspect was later dropped and he was sentenced to probation for felony injury to a child.
In the latest case, Rodriguez said hazardous materials experts responded after the workers got sick. The home was deemed safe to enter about three hours later.
Odorless nitrogen replaces oxygen in the blood, and exposure to high levels of the gas can be fatal.
Rodriquez said somebody other than Young called to report an unresponsive man in the home.
Young was fired May 9 from his city post following an altercation at City Hall that involved police, Dietrich Mayor Don Heiken said, declining to elaborate on the incident.
Court records say Young had been charged with felony robbery and misdemeanor counts of battery and intentional destruction of property. He pleaded not guilty and posted a $600 bond.
"When I talked to him after this altercation at City Hall, he said, 'Well, I guess I don't have a job,'" Heiken said. "And I said, 'No you don't.' And that's kind of how that happened."
Heiken said there's concern Young contaminated the well that serves the community of 300 people. However, he noted that it was unclear if Young would have had access to city property because he turned in his keys the day he got fired.
Mike Brown of the Idaho Department of Environmental Quality said Friday that the first set of water tests found no contamination, the Idaho Statesman reported .
"We surveyed the system and saw nothing out of the ordinary and no evidence of tampering," he said earlier in the day.
He said Young had a large amount of fertilizer in his home and the tests will determine if there is fertilizer or other substances in the water used by residents.
Brown said nitrogen by itself wouldn't harm the city's drinking water.
Results of the other tests are expected Saturday.
Young had been scheduled to appear in court on the same day he was found dead.
Rodriguez said he had interacted with Young through their jobs.
"I never had any issue with Mr. Young prior to this call," he said. "We always had a very professional relationship."