Illegally passing a school bus in Canadian province will cost drivers their license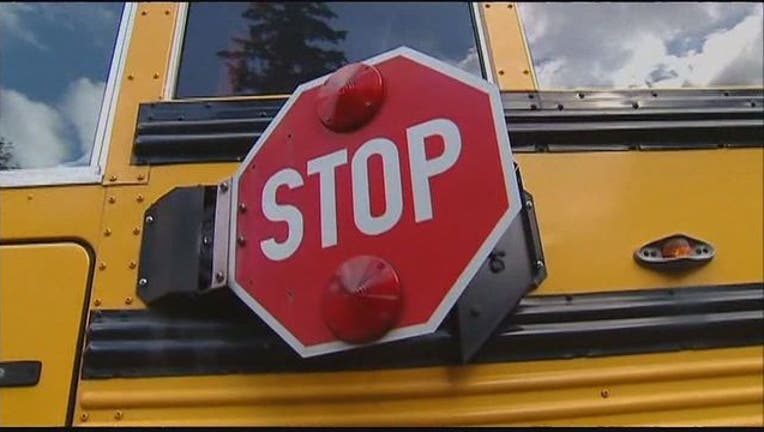 article
WASHINGTON (Fox 5 DC) - A Canadian province has passed a law that now says drivers will lose their driver's license for three months if they illegally pass a school bus, CBC News reports.
Throughout Canada and the U.S. driver can be ticketed, lose points on their license, and even serve jail time for passing a stopped school bus for posing the threat of injuring a child crossing the road to get on or off the bus.
Prince Edward Island legislature passed the ruling, which goes into effect on Dec. 8. The law says that failing to stop for a school bus will result in 12 demerit points and driver's license suspension for three months, plus a $5,000 fine.
"This means drivers who ignore this law are not allowed on Island roads," Prince Edward Island Transportation Minister Paula Biggar said to CBC News.
Previously, the province's punishment was usually a fine of $1,000 and eight demerit points, with maximum fine of $5,000.
CBC News says the fines for Prince Edward Island were the highest in Canada.
Nova Scotia has the second highest fines in the country, ranging from $697.50 to $2,422.50. Second offenses in Ontario could lead to a $4,000 fine and possible jail time.
CBC News says for a suspended license on P.E.I. to be reinstated, drivers will need to meet with highway safety officials, pay a $100 reinstatement fee and take a defensive driving course within six months of getting their license back.
Even after all that, drivers will be on a probationary period, Biggar said to CBC. Any lost points within a year of reinstatement -- their license will be suspended again.
Fines and penalties for similar violations in the States vary, but state legislatures usually have minimum fines and increase depending on if the driver has done passed a school bus before, or if someone is actually struck.
In 2017, the U.S. National Association of State Directors of Pupil Transportation Services conducted a survey of more than 108,000 school bus drivers and found that 83,944 vehicles illegally passed school buses on a single day.
"Any driver who passes a stopped school bus while students are getting on or off is gambling with children's lives," NASDPTS president Diana Hollander said to Forbes.
"Violating your state's law can result in significant fines or even more serious penalties," she said.
In October, Indiana State Police arrested a 24-year-old woman after she allegedly struck and killed three siblings, and injured a fourth child as they crossed the street to board a school bus.
This past year, Pasco County, Florida Sheriff's Deputies conducted an experiment where they recorded a video as people drove by a stopped school bus.