Illinois House votes to require cursive writing in schools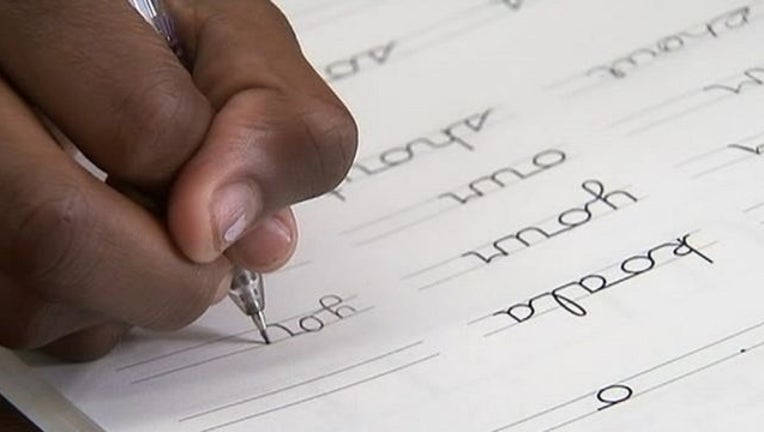 article
SPRINGFIELD, Ill. (AP) - Don't toss the grammar-school composition paper yet.
In April, the Illinois House approved legislation 67-48 requiring elementary and high schools to teach cursive writing. So what happened to the bill?
The sponsor was Chicago Democratic Rep. Emanuel Chris Welch. He said it's important that tech-savvy children to retain cursive writing to read historical documents, write personal notes and sign documents.
Republican Rep. Steven Andersson of Geneva says cursive does not help develop young minds any better than printing. He says a legal document doesn't need a signature but only a "mark."
GOP Rep. Mike Fortner of West Chicago says cursive styles change. He says modern readers don't readily recognize the cursive of the Declaration of Independence.
Welch emphasizes cursive would be required in short-term classroom units. It would not be required year-round.
___
The bill is HB2977.