In-N-Out has 2nd-healthiest fast-food cheeseburger in America, study says
LOS ANGELES - If you want to get a "healthy" cheeseburger, you may not have to go too far to get one. 
California-based In-N-Out Burger ranked second among America's healthiest fast-food burger chains, according to a study based on data from Gambling.com. 
Analysts surveyed standard cheeseburger offerings from the top 10 fast-food chains based on factors such as sugar, fat, salt, and caloric content.
Texas chain Whataburger apparently ranked first, serving up the healthiest cheeseburgers with a rating of 8.4 on a 10-point scale.
SUGGESTED:
In-N-Out trailed close by with a 8.2 rating. According to the In-N-Out website, a standard cheeseburger with onion equals about 480 calories, with 27g fat, 1,000mg sodium, and 10g sugar. Choose to get the burger protein style by subbing lettuce for the bun and that'll drop those figures a bit to 330 calories, with 25g fat, 720mg sodium, and 7g sugar. Options are really yours so you can make the burger as healthy (or not) as you want. Some even opt for no sauce and get ketchup and mustard instead.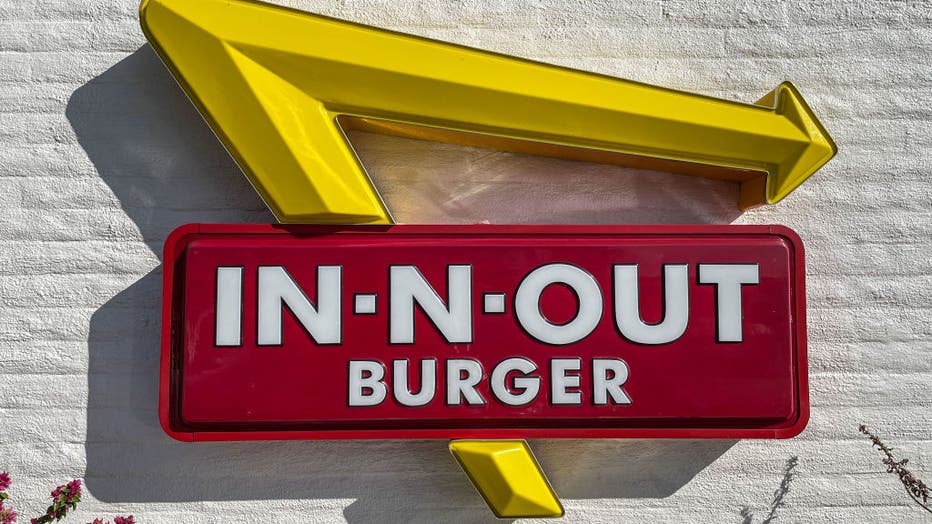 The entrance to In-N-Out Burger, located off Interstate 10, is viewed on May 10, 2022 in Cathedral City, California. (Photo by George Rose/Getty Images)
In third place, Checkers and Rally's tied (6.3), then Culvers (5.7), Del Taco (5.5), and Dairy Queen (5.2) to round out the top 5. 
Five Guys, Carl's Jr., McDonald's, and Wendy's all scored 5.0 and below. Wendy's came in dead last.
Guess it's true - as the saying goes, everything's "healthier" in Texas (said no one ever).