Inkster murder was marijuana deal, Michigan State Police say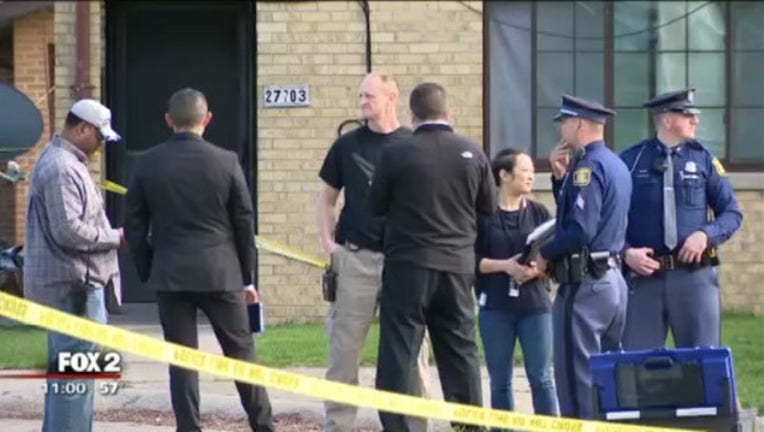 article
INKSTER, Mich. (FOX 2) - The Michigan State Police said investigators are still checking all of the facts into a shooting in Inkster Monday afternoon but say they believe it was a marijuana deal and not a random accident.
MSP tweeted the updated information Tuesday morning, saying "Detectives are continuing to investigate the homicide that occurred in the city of Inkster. Investigation is revealing that this meeting was a marijuana deal and not a random incident."
The man, who has not been identified yet, was shot and killed by two men at an Inkster apartment complex a little before 3 p.m. Monday. Police have not provided a description of the two men.
"During the time there was an altercation that broke out between those parties, shots were fired between them," said Lt. Michael Shaw, Michigan State Police. "It's unknown if they were shooting at each other or if they were shooting at the one male there."
The victim ran from the gunfire and collapsed soon after. The two other men fled on foot.
A witness said she heard about five gunshots and when she looked out of her window, she saw it was coming from a neighboring apartment building in the complex.
That neighbor, Katherine Willoughby, says this isn't the first shooting in the area. She says the last shooting was a few months ago and she fears there's more to come.
"When the weather is nice people want to come out," she said.
Katherine it's really not safe when the guns come out. She says she's planning to move somewhere safer.
K-9 units searched for the two men involved in the shooting but they could not find the men. Michigan State Police advised people living nearby to be on the lookout for them.
They say the apartments where the shooting happened is a high crime area and for some, living close to it has become too much to bear.
The shooting is Inkster's fourth homicide in 2019.