Inkster woman celebrates 116th birthday Saturday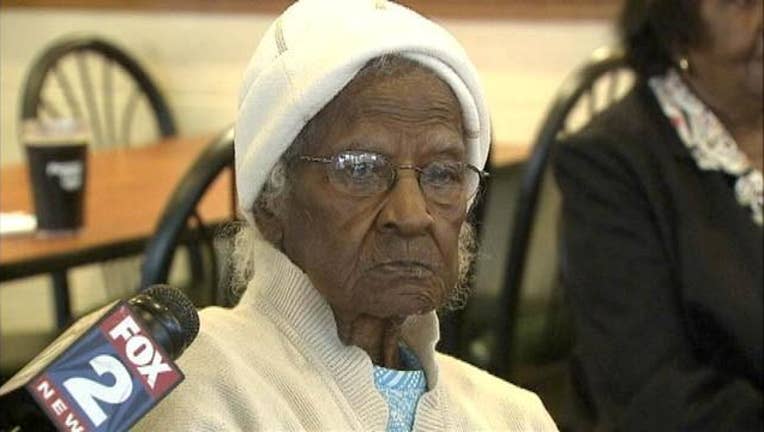 article
After the passing of two other centenarians in April, the oldest person on the planet is Inkster resident Jaralean Talley. Saturday, Talley celebrated her 116th birthday!

Pastor Dana Darby says the woman is an inspiration.

"Her wisdom, she tells people all the time to treat people the way you would want them to treat you," Darby said. "And she says all the blessings come from the Lord."

There will be a celebration at Talley's church, the New Jerusalem Missionary Baptist Church in Inkster.