Instant karma for Ky. driver trying to plow down giant snowman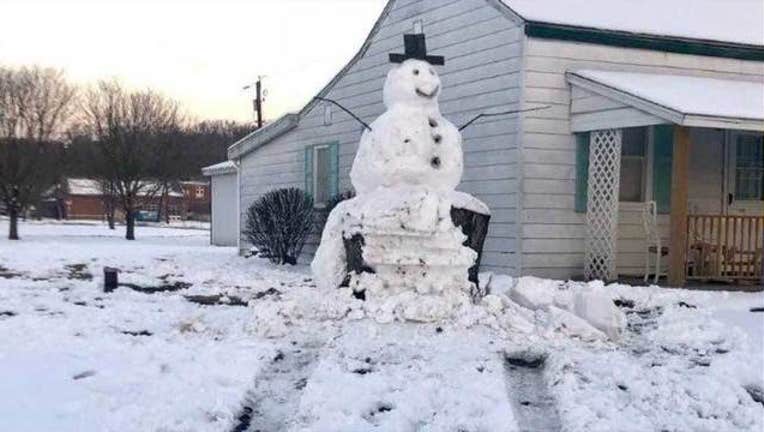 article
PETERSBURG, Ky. (FOX 2) - With our first real winter storm of the season rolling in on Saturday, metro Detroiters can take notes from some clever snowman builders down in Kentucky. 
Someone was in for a rude awakening when they seemingly tried to plow over their snowman - only to met by a huge tree stump hidden underneath.
Cody Lutz built the snowman over the weekend with family. He told Fox affiliate WXIX-TV he, his fiancée, and soon-to-be sister-in-law wanted to make the snowman more "structurally sound," so they built it around a tree stump in their yard. 
When Cody came home from work on Monday, he saw tire tracks through his yard leading to the base of the snowman. 
It appears someone was trying to drive over the snowman -- but had a rude awakening when they hit the huge, hidden stump. 
"Instant Karma!" Cody told WXIX-TV. "It's hilarious!
We could take some cues from them when building our own snowmen here this weekend. Metro Detroit is expected to get several inches of snow throughout the day on Saturday. 
You can read more about the big weather forecast here. 
FOX 2 reported on this story from Southfield, Mich.