Invasive plant Hydrilla discovered for first time in Michigan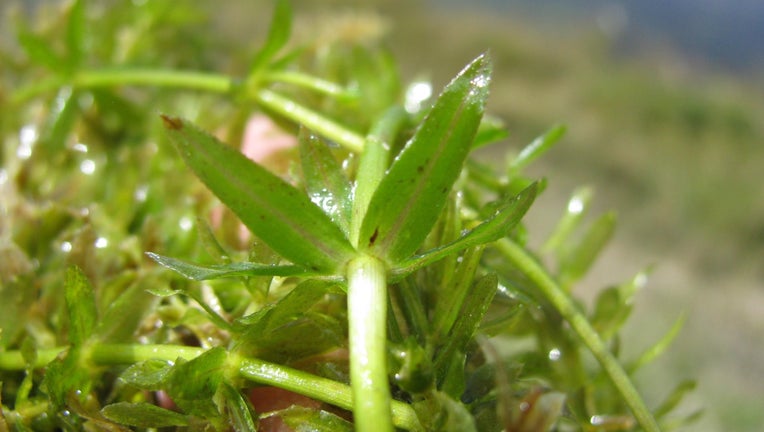 article
(FOX 2) - A plant dubbed one of the world's most invasive species was discovered in Michigan for the first time.
The state located two cases of Hydrilla in private ponds on residential properties that are next to each other in Southwest Michigan. The discovery in Berrien Springs, a village near the border with Indiana, is not good news for environmental monitors due to the plant's potential to spread and out-compete other plants.
The invasive species can reproduce through buds, roots, and even by breaking off a piece of itself, giving it multiple ways of growing and enveloping aquatic environments. It also enables the plant to attach to other ornamental plants that are sold for water gardens, giving it another way of spreading.
It can thrive in both low- and high-quality waters. 
"It's not clear how either plant made its way to this pond, but seeds or fragments of the invasive plants may have been attached to ornamental plants installed in past years," said Bill Keiper, a state aquatic biologist.
The Department of Environment, Great Lakes, and Energy was treating another invasive plant when officials located Hydrilla. After finding the plant, EGLE surveyed other ponds, a nearby stream, and the St. Joseph River to better understand the full extent of its spread. Herbicide treatments are now underway.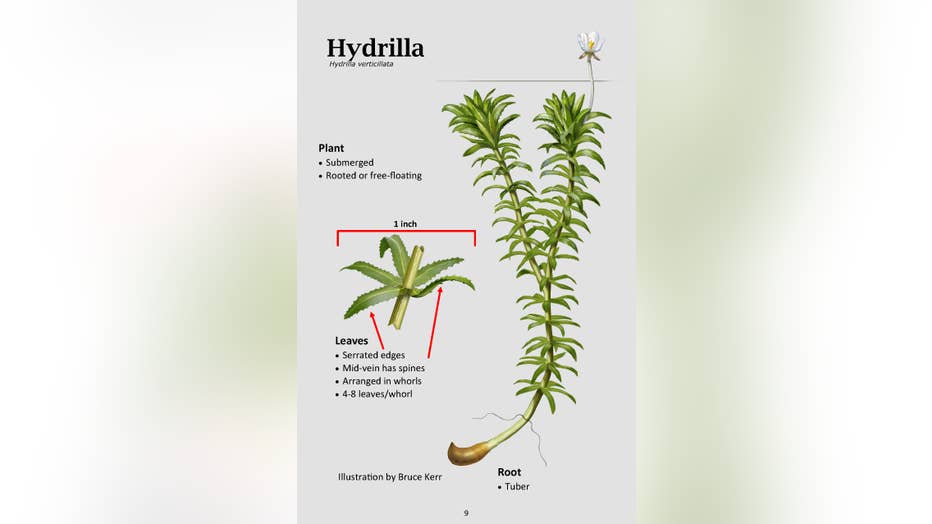 Here's how to identify a Hydrilla plant.
The plant was first introduced in Florida in the 1950s. It was later detected in 1976 in Delaware and has since been found in other Great Lakes states. 
MORE: Invasive mussel destroying Great Lakes shipwrecks
It can be identified by its pointed, bright green leaves that have long and small teeth on the end. Its leaves generally grow in whorls of five, and sprout white flowers that are visible in the late summer to fall.