Japan PM holds talks with Trump, looks to win trust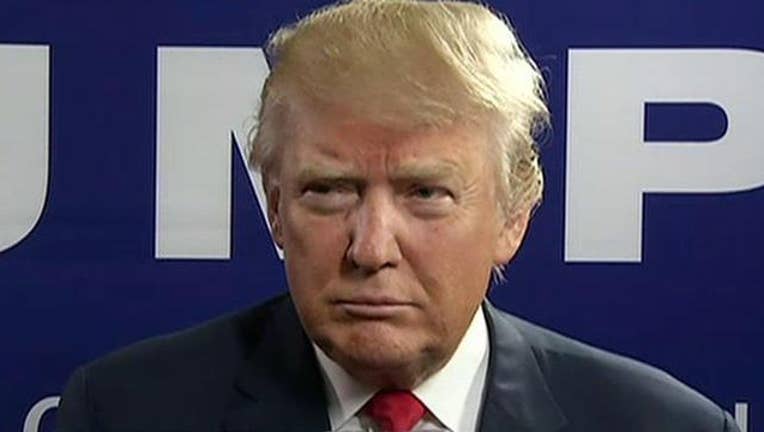 article
WASHINGTON (AP) - President Donald Trump welcomed Japan's prime minister to the White House with a warm embrace Friday as they looked to shore up a long-standing security alliance and repair economic ties shaken by U.S. withdrawal from a Pacific trade pact.
Trump greeted Shinzo Abe as he arrived in his black sedan at the doors of the West Wing. Abe, a nationalist adept at forging relationships with strongmen leaders, was the only world leader to meet the Republican before his inauguration and is the second to do so since the new president took office.
Trump and Abe held talks in the Oval Office, to be followed by a joint news conference and a working lunch. The two leaders will depart on Air Force One on Friday afternoon for a trip to Trump's Mar-a-Lago Club in Florida. Trump and Abe are scheduled to play golf Saturday.
Other leaders of America's closest neighbors and allies, such as Mexico, Britain and Australia, have been singed by their encounters or conversations with Trump. But Japanese officials are optimistic the invitation to visit Trump's "Winter White House" signals a more positive outcome.
The meeting comes as Trump appears to be shifting toward a more mainstream stance on U.S. policy toward Asia - consolidating alliances and cooperating with rising power China.
Late Thursday, Trump reaffirmed Washington's long-standing "one China" policy in a call with Chinese President Xi Jinping. The move will likely ease anger in China over his earlier suggestions that he might use Taiwan as leverage in negotiations over trade, security and other sensitive issues.
Trump's "America First" rhetoric and campaign trail demands that allies pay more for their own defense had sowed doubts in Tokyo, too. Defense Secretary Jim Mattis allayed many of those concerns during a trip to Japan and South Korea last week. Both countries host tens of thousands of U.S. forces - seen as a deterrent against the nuclear threat from North Korea and China's growing assertiveness.
A senior U.S. official said the Trump administration is upholding the U.S. position that its defense treaty with Japan applies to East China Sea islands disputed by Japan and China - a stance opposed by Beijing. The president is expected to speak on that subject, the official said.
The official spoke to reporters on condition of anonymity to discuss the planning for the trip.
Abe has championed a more active role for Japan's military, easing constraints imposed by the nation's pacifist post-World War II constitution and allowing forces to defend allies, even if Japan itself is not under attack. That's a trend likely to be welcomed by Trump.
The economic side of the U.S.-Japan relationship is more uncertain.
One of Trump's first actions as president was to withdraw the U.S. from a 12-nation, trans-Pacific trade agreement that was negotiated by the Obama administration and strongly supported by Tokyo.
Trump has also criticized Toyota Motor Corp. for planning to build an assembly plant in Mexico and complained Japanese don't buy enough U.S.-made cars.
Abe told U.S. business leaders Friday that Japanese business supports some 840,000 jobs in the United States. He said that "a whopping majority" of the Japanese cars running on American roads - including 70 percent of Toyotas - are manufactured in the U.S. by American workers.
Japanese officials say Trump and Abe will discuss potential fields of economic cooperation to create more jobs, but played down reports that a detailed package of Japanese infrastructure investments is on the cards.
Abe has said that Japan may be open to a bilateral trade deal with the U.S., which is Trump's preference, but reaching such a deal would be politically difficult. Japan logged the second-largest trade surplus with the U.S. last year, similar to the surpluses of Germany and Mexico, but far smaller than China's.