Jimmy Dean sausage links recalled for possible metal contamination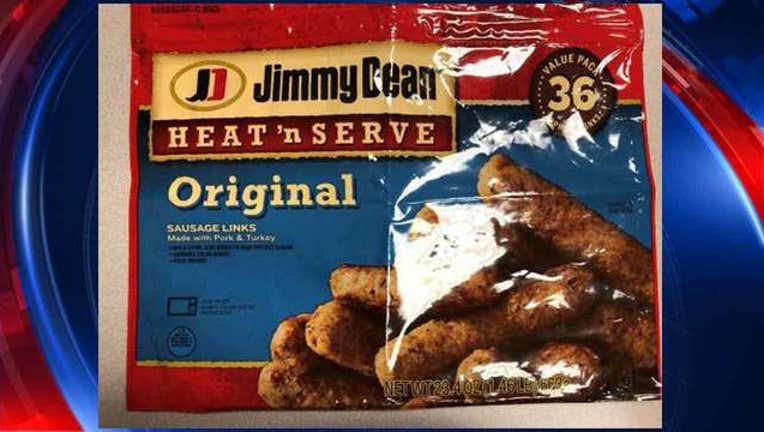 article
(FOX 2) - Nearly 30,000 lbs. of frozen, ready-to-eat sausage links have been recalled because foreign material, specifically pieces of metal, could be found in the meat.
The sausage items were produced and packaged on Aug. 4, 2018 and have a Use By date of January 31, 2019. The recall includes the 23.4 oz. pouches of Jimmy Dean Heat 'n Serve Original Sausage Links Made with Pork & Turkey. The product bears case code A6382168, with a time stamp range of 11:58 through 01:49.
You can take a closer look at the label here. 
These items were shipped to an establishment in Tennessee where the product was further distributed to retail stores.
The problem was discovered on Dec. 10, 2018, when FSIS received word that five consumers had complaints of metal pieces in the sausage links. No injuries or adverse reactions have been reported. 
Consumers with questions about the recall can contact the Jimmy Dean customer service line at (855) 382-3101.
FOX 2 reported on this story from Southfield, Mich.