John William King executed, three more Texas inmates scheduled for 2019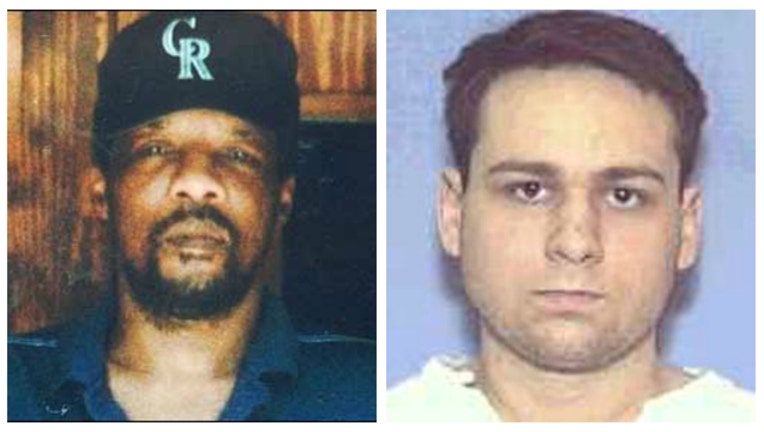 article
HOUSTON (FOX 26) - John William King was executed at Texas State Penitentiary at Huntsville on Wednesday, and was pronounced dead at 7:08 p.m. 
When asked if he had any final words, he said no. He provided a written statement that read:
"Capital Punishment: Them without the capital get the punishment."
He didn't open his eyes for the extent of the execution and made minimal movements. 
King, a known white supremacist, was sentenced in 1999 for the 1998 gruesome murder of James Byrd Jr., committed with two other men, Lawrence Russell Brewer, executed in 2011, and Shawn Allen Berry, now serving a life sentence, eligible for parole in 2038.
The trio lured Byrd into their pickup truck on June 7, 1998. They beat him until he was unconscious, and then chained his ankles to the back of the truck, driving for three miles down an asphalt road. It is estimated that Byrd was alive for up to two thirds of the dragging. 
King's death marks the third execution carried out in the state of Texas in 2019. Three more are scheduled to happen before the end of the year. 
As for the other five inmates who have faced, or will later this year, the death penalty in the state of Texas, these are their stories.
Robert Mitchell Jennings was put to death on January 30 for the July 1988 murder of HPD Officer Elston Howard. Jennings and his co-defendant, David Lee Harvell had just robbed an adult move theater when they decided to also rob a nearby bookstore, with Harvell remaining in the car. Upon entering, Jennings found Howard arresting the store clerk. He then shot the police officer three times, fleeing back to the car. When Harvell found out what happened, he ordered Jennings out of the car, shooting him in the hand. Jennings was found at Ben Taub Hospital, and Harvell was arrested at his mother's home later. 
Jennings was 62 years of age at the time of his execution. His last words were, "To my friends and family, it was a nice journey. To the family of the police officer, I hope this finds you peace and be well and stay safe. Enjoy life's moments because we never get them back." 
Billie Wayne Coble was executed on February 28 for the 1989 murder of his estranged wife's parents and brother. They were shot to death in their homes. Coble later kidnapped his wife, Karen Coble, at gunpoint after handcuffing her four children to a bed. His car was pursued by police before it wrecked. Coble was jailed after being released from the hospital. Karen was also hospitalized with injuries from the car accident, but survived. 
He was 70 years old at the time of his death. His last words were, "Yes Sir, that will be five Dollars. I love you, I love you, and I love you. Mike I love you. Where's Nelley at? I love you. That will be five dollars. Take Care."
Dexter Johnson approached a car parked at the end of a dead end street in 2006 with four co-defendants. The victims, a male and female, were forced into the back seat and taken to a secluded location. The female was sexually assaulted and both victims were shot once. They were robbed of $25 in cash and a credit card.
Johnson is set to be executed on May 2. He will be 30 years old. 
Larry Swearingen was charged for the death of Melissa Trotter in 1998. She was kidnapped and strangled before her body was dumped in the woods.
He maintains his innocence, with his seventh execution date set for August 21. He is now 47 years old. 
Billy Jack Crutsinger entered the residence of two elderly women on April 6, 2003 in Fort Worth, Texas. Crutsinger stabbed both victims multiple times, resulting in their deaths.
He is set to be executed on September 4. He'll be 64 years old. 
Three out of the four executions in the United States in 2019 have taken place in the state of Texas. There are currently 2,517 inmates on death row in the United States.