Judge wants man serving life sentence for murder released after discovery of critical evidence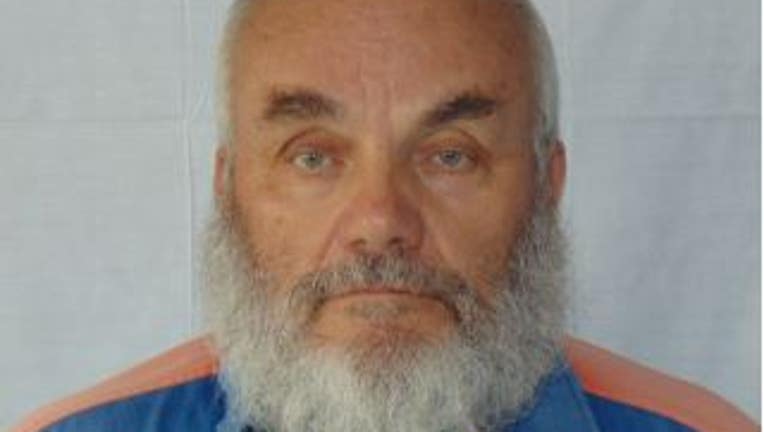 article
DETROIT (AP) - The state of Michigan asked a judge Wednesday to release a man who has served nearly 21 years of a life sentence for the fatal shootings of two hunters, saying critical evidence about an Ohio serial killer's possible role was never shared before trial.
Jeff Titus' rights were violated by keeping the information suppressed in 2002, the attorney general's office said in a court filing.
Titus, 71, will be entitled to a new trial, though it's likely that authorities in southwestern Michigan will drop the case.
Kalamazoo County Prosecutor Jeff Getting said he supports Titus' release from prison but would withhold comment until after U.S. District Judge Paul Borman makes a decision.
It's an extraordinary turnaround for Titus, whose claim of innocence has been led for years by the Innocence Clinic at University of Michigan law school.
Doug Estes and Jim Bennett were fatally shot near Titus' rural property in 1990, though he wasn't charged until more than a decade later.
MORE: DNA leads investigators to now-dead suspect 40 years after Michigan murder
Authorities at the time had acknowledged that Titus was hunting in another county on the day of the shootings. But they insisted that he still drove home in time to kill the men as trespassers.
In 2019, the attorney general's conviction integrity unit agreed to look at Titus' case after he lost a string of appeals in state courts.
Months later, David Moran, who runs the Innocence Clinic, made a stunning discovery at the county sheriff's office: a 30-page file from the original investigation that had referred to an alternate suspect, Thomas Dillon of Magnolia, Ohio.
The information had never been shared with Titus' trial lawyer or local prosecutors.
"Dillon was a serial killer who was convicted of killing multiple hunters and outdoorsmen," Assistant Attorney General John Pallas and Moran said in a joint filing.
"He was arrested in 1993 and ultimately pleaded guilty to five counts of first-degree murder in Ohio in order to avoid the death penalty," they said.
MORE: Car stealing ring suspects caught after Southfield police stop SUV during chase
The state collected other information about Dillon, who died in 2011 at age 61. It learned that the FBI had surveilled him and found that he would drive hundreds of miles from his Ohio home.
Dillon's Ohio prison cellmate indicated that Dillon admitted killing two hunters "in a county where no one could prove he had been," the state said.
The undisclosed file also revealed that a woman and her son, taken to Ohio by investigators, had identified Dillon as the man in a car in a ditch near the murder scene, the state said.
Questions about Titus' guilt and Dillon's possible role were extensively reported in 2020 and 2021 by "Undisclosed," a podcast about wrongful convictions, and the TV networkInvestigation Discovery.