DNA leads investigators to now-dead suspect 40 years after Michigan murder
LIVINGSTON COUNTY, Mich. (FOX 2) - A cold case murder has been linked to a dead suspect four decades after a Metro Detroit woman was killed.
Christina Castiglione, 19, was found dead in the Oak Grove State Game Area in Livingston County's Deerfield Township on March 29, 1983. She was partially clothed in a wooded area, and evidence showed had been strangled to death and sexually assaulted.
Castiglione has been reported missing from Redford Township eight days before her body was discovered.
DNA samples were taken from the scene and preserved. However, the technology wasn't available at that time, and the data was later entered into CODIS by the Michigan State Police Crime Lab. No suspects matched.
Last March, the Livingston County Sheriff's Office applied for a grant from Season of Justice to conduct advanced DNA testing on the suspect's DNA sample. The evidence was sent to Othram Inc., a private forensic laboratory in Texas, in May 2022.
Othram scientists used forensic-grade genome sequencing to develop a comprehensive genealogical profile from the DNA of the unknown male suspect. Othram's in-house genealogical team used the genealogical profile to produce investigative leads. 
Read Next: 2 arrested after headless body found in Michigan field in 1997
These leads were given to the Livingston County Cold Case Team, who used them to continue following up on the Castiglione murder. They were able to identify Charles David Shaw as the suspect and confirmed his identification by three separate familial DNA comparison tests because he had died in November 1983.
Detectives were unable to find any direct ties between Castiglione and Shaw to suggest why she was targeted. However, relatives said that he was a long-time Livonia resident who lived less than 5 miles from where Castiglione was missing from.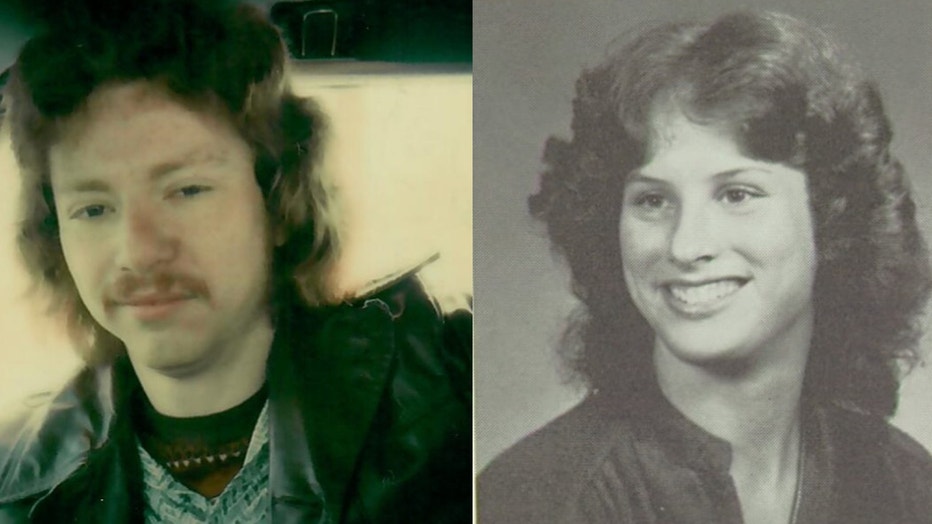 Charles Shaw (left) and Christina Castiglione (right)
Shaw's family told investigators that he was a sex addict with a disturbing life who struggled with mental illness and his gender identity. He had several interactions with police that started at a young age, including an arrest in 1981 for the attempted abduction of a woman in the Fowlerville McDonald's parking lot.
The sheriff's office praised the cooperation of Shaw's family members in helping them solve the crime.