Kelly Stafford home after 'abnormal vein' during 12-hour brain surgery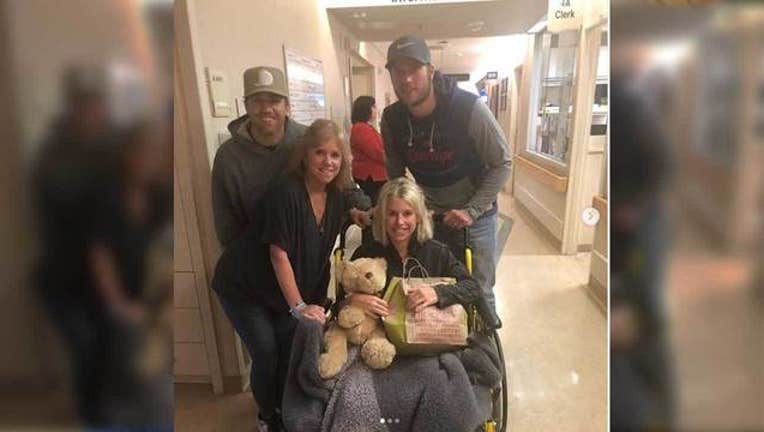 article
(FOX 2) - Kelly Stafford, who's married to Lions quarterback Matthew Stafford, says she is home and recovering after surgery to remove a brain tumor. 
She posted an update on Instagram sharing the news and says she was able to celebrate Easter with her family. Earlier this month, she shared that an MRI showed the tumor after she had vertigo spells within the last year.
She says what was supposed to be a six-hour surgery to remove the tumor actually took 12 hours.
She says when they opened her up doctors discovered that she had an abnormal vein - but fortunately the doctor who operated on her was familiar with it, and has even written about it. She called it "God's work."
Kelly Stafford is thanking supporters for their thoughts and prayers. The Georgia native wrote, "It means more than y'all will ever know."
Kelly and the Matthew Stafford have three daughters. They started dating at Georgia where she was a cheerleader and he was the star of the football team. He was the No. 1 pick in the 2009 NFL draft and has spent his entire career with the Lions.