Kevin Durant to sign with Golden State Warriors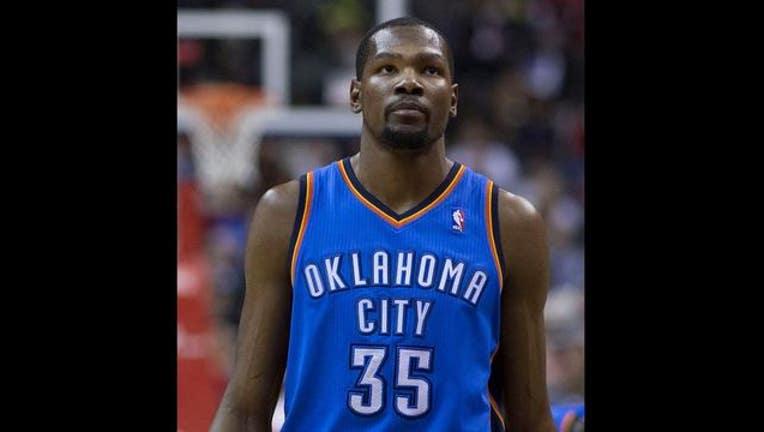 article
Durant made the announcement Monday with a written statement on the Players Tribune.

"I am also at a point in my life where it is of equal importance to find an opportunity that encourages my evolution as a man: moving out of my comfort zone to a new city and community which offers the greatest potential for my contribution and personal growth. With this in mind, I have decided that I am going to join the Golden State Warriors."

ESPN is reporting that the deal is a two year, $54 million deal.

His decision has been the most highly anticipated move of the summer. The 2014 MVP and four-time scoring champion led the Oklahoma City Thunder to the NBA Finals in 2012, and to the Western Conference finals in four of the past six years -- and he's only 27. He recovered from a broken bone in his right foot that cost him much of last season to post one of the best years of his career.
He also wrote about disappointing the Thunder fans:

"It really pains me to know that I will disappoint so many people with this choice, but I believe I am doing what I feel is the right thing at this point in my life and my playing career."

--The Associated Press contributed to this report. 

Last year the Golden State Warriors went 73-9 and came back from a 3-1 deficit to defeat Durant's Thunder team in the Western Conference Finals.