KFC's bunless 'Double Down' sandwich returning to menu for limited time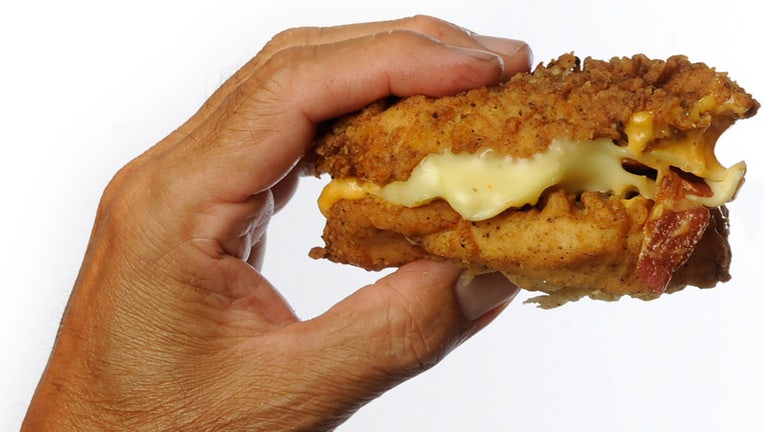 article
Kentucky Fried Chicken's famed Double Down sandwich is making a limited-time return for the first time in nearly a decade.
The bunless sandwich will be available nationwide on March 6, but it will only be on the menu for four weeks, the fast food chain said in a news release.
The Double Down features two fried chicken filets, two slices of cheese, two pieces of bacon and a choice of mayo or spicy sauce. A bunned version of the sandwich will also be available starting March 6, also for a limited time.
KFC said the Double Down made its original debut in 2010 and sold more than 10 million sandwiches in its first month. It returned for a limited time in April 2014 and hasn't been back since.
READ MORE: 'I didn't realize': Woman mistakenly eats heart-shaped chip that could have won her 100K
The first 2,014 fans who sign up for the KFC Double Down Drop will get to taste the sandwich a day before everyone else. It's a nod to the last time the sandwich was released. 
The Double Down isn't the only change coming to KFC's menu. The chain is eliminating the following five items as it rolls out new menu boards nationwide:
– Kentucky Fried Chicken Wings
– Popcorn Chicken
– Nashville Hot Sauce
– Strawberry Lemonade
– Chocolate Chip Cookies
KFC, which is owned by Yum Brands, has more than 27,000 restaurants in over 150 countries and territories worldwide.