Kids, 2-5 years old, weren't buckled in SUV at time of I-94 crash with bus: police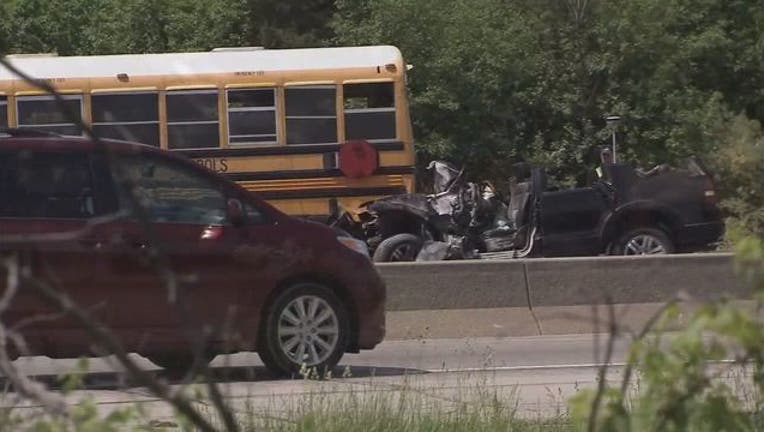 article
PITTSFIELD TOWNSHIP, Mich. (WJBK) - Police say the three children who were critically injured in an accident on I-94 weren't in seatbelts at the time of the crash. 
Police say none of the three siblings were in seatbelts or child restraints when the driver of an SUV slammed into the back of a school bus on the shoulder Tuesday morning. The kids, 2, 4 and 5 years old, are all still hospitalized with critical injuries.
Two other adults in the SUV, the kids' 25-year-old mother, and a 28-year-old woman, are also hospitalized with critical injuries. Police said they weren't sure if they were wearing seatbelts. 
One person was killed in the crash, a tow truck driver who was stopped alongside the shoulder to attend to the disabled school bus. No students were on the bus. 
Witnesses told police they saw the driver of the SUV make an abrupt lane change to the right, crossing all lanes of traffic, before driving onto the shoulder. The driver then tried to get back on the freeway, but hit the back of the school bus. 
Police say the SUV driver didn't have a valid driver's license.
The tow truck driver has been identified as 42-year-old Nader Chehadi, from Ypsilanti. We're told he was the daytime supervisor over drivers at the towing company, a husband and a father of two children under the age of 5.
Police are still investigating the cause of the crash.