Kissing couple oblivious to armed robbery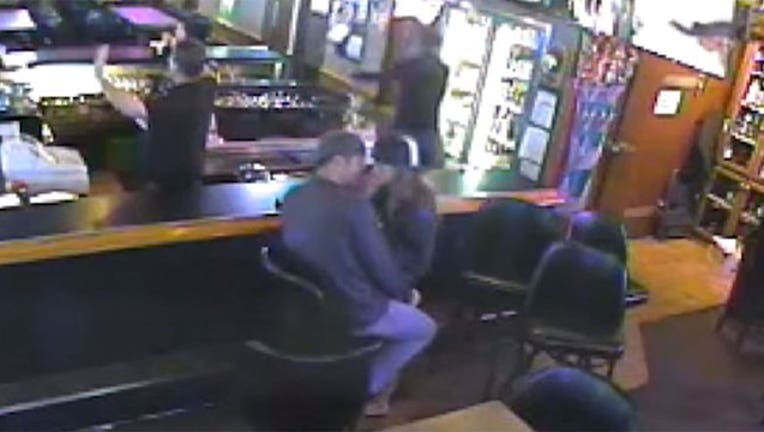 article
NEW YORK (FOX 5 NY) - A couple kissing at a bar in Billings, Montana were oblivious to an armed robbery taking place just steps from where they were seated.
Video posted on YouTube shows the couple locking lips as the bartender puts his arms up. A masked man pointing a gun then removes money from the cash register. The other masked gunman walks around the couple before the robbers take off.
The lovers don't appear to notice a thing until the robbers walk out of the security camera's view.
The heist reportedly took place at about 1:15 a.m. Monday at the Tap Inn.
No arrest have been made in the armed robbery.