Lightning strikes plane waiting out storm on Atlanta runway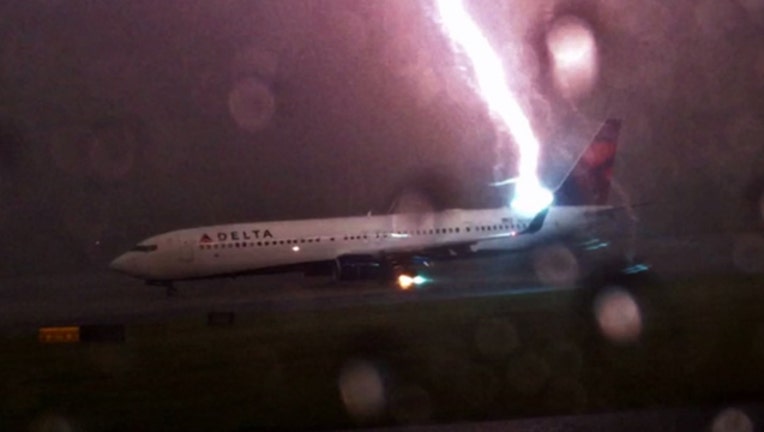 article
ATLANTA (WJBK) - The moment lightning struck a plane on an Atlanta runway was caught on camera. The video was taken by Jack Perkins at  Hartsfield-Jackson International Airport. He was in the terminal waiting around during a ground delay and says he was filming the line of planes stacked up on the tarmac.

One of those planes was a Delta Airlines 737 set to head to Las Vegas. More than one hundred passengers and six crew members were on board at the time the lightning struck. No injuries were reported.

App users tap here to see the video.