Little Miss Flint selling t-shirts: 'Don't Forget Flint'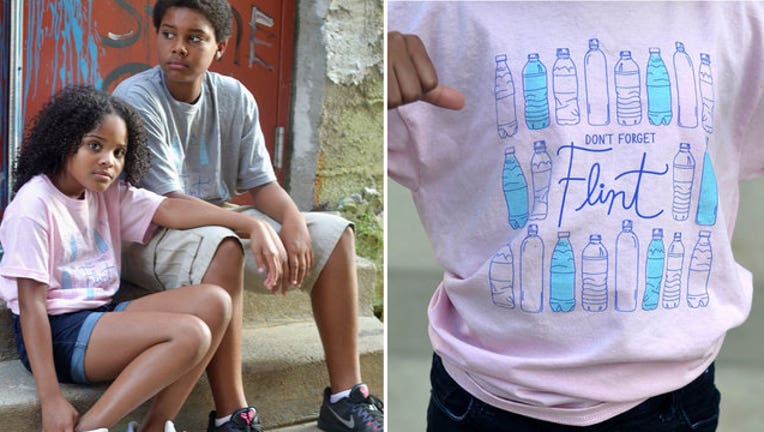 article
FLINT, Mich. (WJBK) - You probably know her as Little Miss Flint, and Mari Copeny is back doing great things for the city. 
The now 10-year-old has been an activist and a voice for Flint kids during the water crisis. Thousands were exposed to high levels of lead in the water, including young children, after the water from the Flint River wasn't treated to reduce corrosion. The toxic lead is most dangerous to young kids, and the effects can last generations. 
Water quality has slowly improved since fall 2015, but just earlier this year, the water there was flagged as poor just weeks before the bottled water distribution was scheduled to end. The distribution ended anyway in April, with Gov. Snyder saying the water quality had improved enough to not rely on bottled water anymore. 
Meanwhile, Mari continues to work tirelessly to support her community. You probably first heard of her back in 2016 when she wrote a letter to President Obama, asking him to visit Flint. He did. 
Just this past Memorial Day weekend, she helped pass out 135,000 bottles of water. She says it helped about 1,000 families -- and that people lined up two hours early and caused a traffic jam. 
Mari is also selling 'Don't Forget Flint' t-shirts to raise money for events and programs that benefit kids in Flint. She says the shirts also remind the crisis isn't over. 
She has a goal to sell 15,000 shirts, and is just a few hundred away from reaching her goal by Tuesday, June 5. 
The shirts start at $20.99, and come in a variety of styles and colors. You can check them out and place your order here. 
If you'd like to support Mari, she also has a GoFundMe to raise money for bottled water. You can check that out here. The money raised will go towards another water bottle drive there in June. $1 donated provides 11 bottles of water.