New Coronavirus mutation now in 10 counties, Michigan's top health expert "very concerned"
LANSING, Mich. - Diverging trends of coronavirus cases have Michigan health officials both encouraged and worried about COVID-19's spread in the state.
The test positivity of COVID-19 has fallen to pre-October levels while hospital bed capacity has opened up by 72% since peak levels in December when the state was hammered with its second surge.
However, the more infectious variant of the virus that was first discovered in January is now in 10 counties and reported in 45 cases.
"I am very concerned with the B117 variant," said Chief Health Executive Dr. Joneigh Khaldun.
Originally reported in an individual in Washtenaw County, it's now been found in Wayne and Kent counties as well. Some of the positive tests detecting the new mutation weren't linked to people who recently traveled, indicating the spread is now more community-based.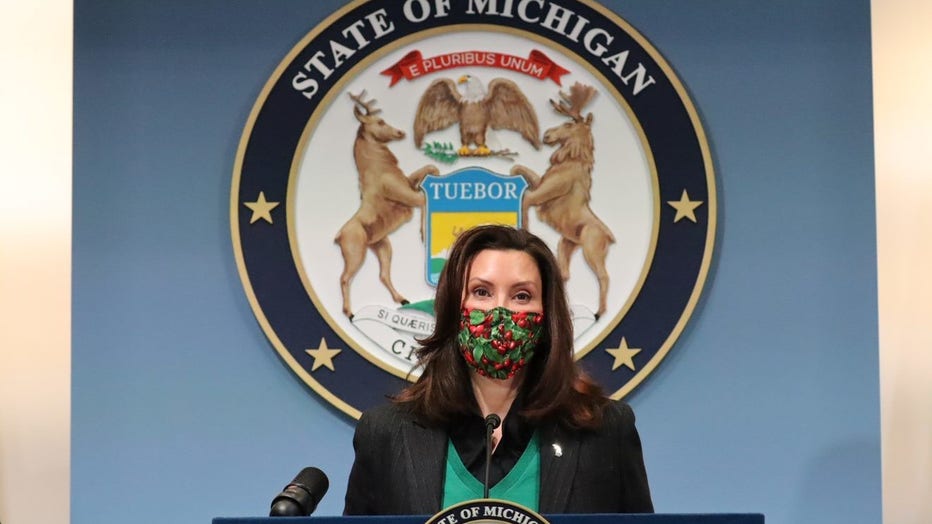 Both the Pfizer and Moderna COVID-19 vaccines have been shown to be just as effective against the U.K. strain as it is against the one that's been spreading for more than a year.
On Tuesday, Khaldun and Michigan Gov. Gretchen Whitmer said that more vaccines were on the way during a press conference. On a conference call with the White House earlier in the day, governors were told a boost in supply would be coming to states in the next few weeks.
Michigan has the capacity to vaccinate up to 80,000 people a day and aims to do at least 50,000. That benchmark was established as a goal to inoculate 70% of the state's residents age 16 and older by the end of the year.
However, supply shortages have hindered that effort. The state has averaged closer to 30,000 administrations of the vaccine daily. Khaldun says so far, 11% of Michigan residents have gotten their first dose and a quarter of those age 65 and older have been vaccinated.
Whitmer made another plea to the legislature Tuesday afternoon to appropriate already-approved funds to the state. warning that not doing so could hinder progress in getting more of the state inoculated. 
RELATED: Pentagon to deploy troops across US to assist COVID-19 vaccine drive
The improvements in metrics, which also include test positivity rate and hospitalization capacity dedicated to COVID-19, has been followed by reopenings in the state. Last week, restaurants reopening indoor dining. This week, suspended high school sports returned to operations. 
At the moment, Michigan gathering guidelines have outright mandates against working onsite if work can be done remotely, night clubs, and water parks. Most other sectors in Michigan are operating at a limited capacity or with safeguards in place.
Retailers like Meijer are expected to increase vaccinations with an increase in supplies this week. The department store said it plans to administer up to 25,000 doses to people age 65 and older by week's end. In a presentation with reporters on Friday, Khaldun said the state has the capacity to administer up to 80,000 vaccines a day.