Loud noise heard, fire spotted at Consumers Energy facility, no injuries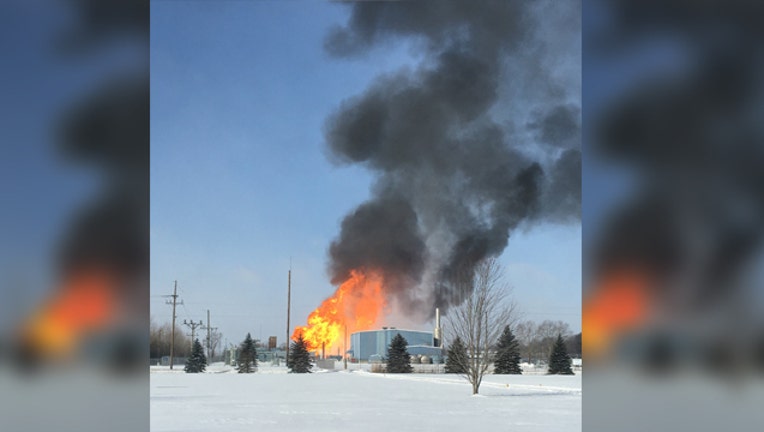 article
ARMADA, Mich. (FOX 2) - A loud noise and subsequent fire in Macomb County Wednesday morning was natural gas compressor equipment, according to Consumers Energy.
A little before 11 a.m. several people started calling FOX 2 to report an explosion at 32 Mile and Omo in Armada. 
FOX 2 spoke with Debra Dodd at Consumers Energy who said there was a fire on the southewst corner of the Consumers facility. The exact cause is unknown but Dodd said it is related to natural gas compressor equipment.
Dodd said the fire is under control and nobody was injugred. She also said she was not aware of an explosion, despite the reports from callers.
Nobody in the area is without gas, according to Consumers.