Macomb Co urges residents to limit water use due to sewer discharge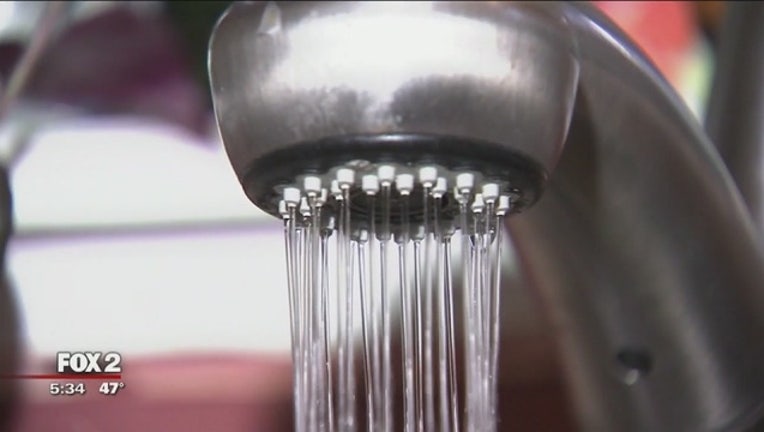 article
Macomb County is urging residents to restrict water usage with most of SE Michigan under flood watches due to heavy rain and melting snow, 
With heavy rains expected to continue the next two days, officials are urged to use less water due to expected flooding conditions and sewer overflows in to Lake St. Clair.
Macomb County Public Works Commissioner Candice Miller said area residents can do their part by holding off on doing laundry, reducing the length of showers and only running dishwashers when full.
 
"Many of our communities have combined sewer systems, where both storm water and sanitary sewage travels in the same pipes. If we can reduce the amount of sewage entering the pipes, we can reduce the amount that is spilling in to Lake St. Clair during this heavy rainfall," Miller said. 
 
Localized flooding is already occurring in some areas.
 
"This is about neighbors helping neighbors. Every gallon of water usage we can restrict now is one less gallon that may overflow the banks of the Clinton River and other waterways," Miller said. "Rain is Mother Nature's doing and we can't control that, but we can control our own water usage."
 
The National Weather Service has issued a flood watch for all of southeast Michigan through Wednesday afternoon. Heavy rains, coupled with extensive snow melt over the past several days, has local storm water systems over capacity. 
 
"We have already had a combined sewer overflow into Lake St. Clair. This water has been treated to state standards, but any action we can take to reduce this overflow helps reduce this impact," Miller said. 
 
The following actions can be taken to reduce water usage: 
■ Reduce the length of showers.
■ Only flush solids in the toilet.
■ Only run full wash loads, or, if possible, postpone laundry until Thursday.
■ Don't run the water while brushing teeth.
■ Run full dishwasher loads only.
 
Taking these actions are a good practice in any time of heavy rain. 
 
According to the National Weather Service, all three branches of the Clinton River in Macomb County are expected to reach flood stages today or later this week. 
Graphics showing flood level predictions can be seen here: https://water.weather.gov/ahps2/index.php?wfo=dtx