Macomb County Prosecutor won't charge gas station clerk who shot armed robbery suspect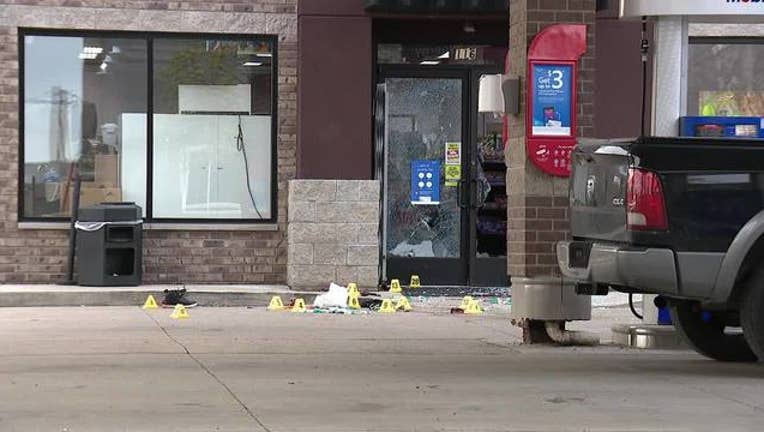 article
MOUNT CLEMENS, Mich. (FOX 2) - The Macomb County Prosecutor's Office agreed with the sheriff, saying the 25-year-old Detroit man who shot an armed robbery suspect inside a Mount Clemens gas station will not be charged.
The prosecutor made the announcement Friday, one day after the sheriff's office presented findings that showed the robbery suspect had been shot six times.
Deputies say the suspect was wearing a mask when he went into the Mobil and attempted to rob the clerk and customers inside the store. That's when the employee shot him six times. 
The prosecutor said that, after reviewing the report, no charges would be authorized against the clerk.
Armed robbery suspect shot 6 times by gas station clerk, sheriff says
However, the same cannot be said for the robbery suspect, a 27-year-old man from Clinton Township. The prosecutor said he's being charged with three counts of armed robbery and five counts of weapons charges including possession by a felon. All of the crimes he was charged with are felonies.
The prosecutor said the suspect tried to leave the gas station with money, cigarettes, and lighters and the gun he was holding was reported stolen.
Witness: Clerk shot gas station armed robber 4-5 times in Mt. Clemens
He's also accused of robbing a Family Dollar in Mount Clemens in March. The man in that crime was also wearing a mask when she showed a gun and robbed the clerk there. 
For that alleged crime, he's charged with one count of armed robbery and three weapons charges. Again, all are felonies.
The suspect remains in the hospital in critical but stable condition and will be arraigned when he is medically cleared to do so. His name has not been released.