Maker Faire celebrates innovation and invention at The Henry Ford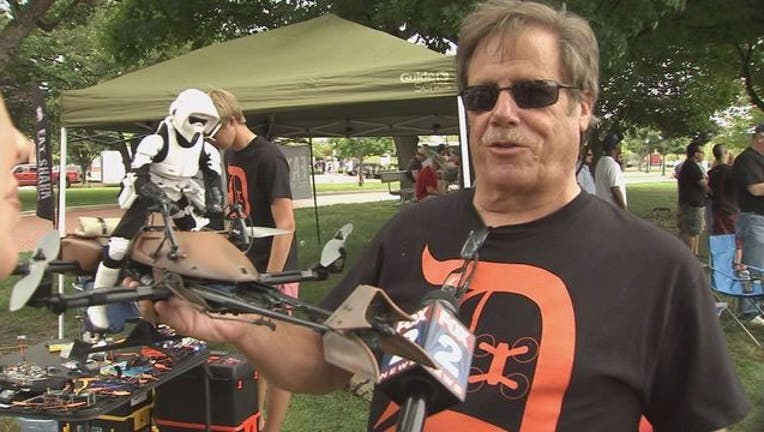 article
Southfield (WJBK) - Its Maker Faire Detroit at the Henry Ford. It is a chance to celebrate innovation, creativity and making things!
Saturday Fox 2's Amy Lange took in all the sights and sounds of the Faire.
Taking one of the bright spots are the Detroit drone races at the Faire in Dearborn. So much happening this hot July weekend at the Henry Ford and Greenfield Village, the drone races just part of the fun Saturday and Sunday. Hundreds are crafters and inventors will have their inventions from robots to 3D printers on display for public viewing.
Tony Leja of the Detroit Drone User group says "there's a wide range a lot of fun."
Joe Engalan, a drone operator says "when people ask me what is this like I say - do you like Star Wars? Of course they say yes - and I say it's exactly Star Wars."
Speaking of Star Wars, cue the music for Larry Markey's drone which has gone from a toy to a flying machine. Markey says he built this
complete with a storm trooper for piloting the spacecraft. Markey says it is a family thing and that his two grandsons fly as well making the experience that much more memorable for him.
There is fun for all ages at the Maker Faire this weekend which will continue Sunday with more drone races and tons of other activities throughout the grounds of the Henry Ford and Greenfield Village.