Malaysian PM: Plane debris belongs to MH370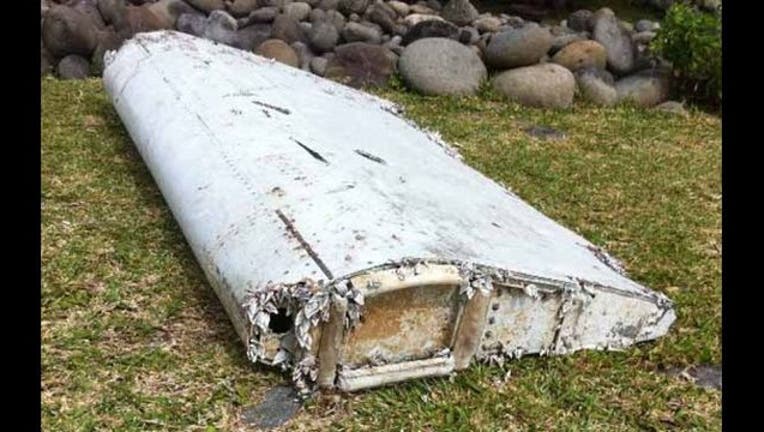 article
KUALA LUMPUR, Malaysia (AP) - Experts have confirmed that the debris found on Reunion Island last week was that of Malaysian Airlines flight 370 that went missing last year, Malaysia's prime minister said Wednesday.

"It is with a very heavy heart that I must tell you that an international team of experts has conclusively confirmed that the aircraft debris ... is indeed MH370," Prime Minister Najib Razak told reporters.

The Boeing 777 jetliner disappeared 515 days ago on March 8 while on a flight from Kuala Lumpur to Beijing with 239 people on board. It is believed to have crashed in the Indian Ocean, but the reason remains one of aviation's biggest mysteries. 

The first ever physical evidence of the aircraft was found on the French territory of Reunion Island in the Indian ocean, thousands of miles (kilometres) from the site near Australia where the plane is believed to have gone down.

"We now have physical evidence that, as I announced on 24th March last year, flight MH370 tragically ended in the southern Indian Ocean," Najib said.

"The burden and uncertainty faced by the families during this time has been unspeakable. It is my hope that this confirmation, however tragic and painful, will at least bring certainty to the families and loved ones of the 239 people onboard MH370. They have our deepest sympathy and prayers," he said.

In a statement, Malaysia Airlines said the flaperon, part of the plane's wing, found on Reunion Island on July 29 was confirmed to be of Flight 370 by the French agency that investigates air crashes, known as the BEA, the Malaysian investigation team, a technical representative from PRC and the Australian Transportation Safety Bureau in Toulouse, France.

"Family members of passengers and crew have already been informed and we extend our deepest sympathies to those affected," it said.

The statement said this "is indeed a major breakthrough for us in resolving the disappearance of MH370. We expect and hope that there would be more objects to be found which would be able to help resolve this mystery."