Man accused of raping Michigan girl now charged in her death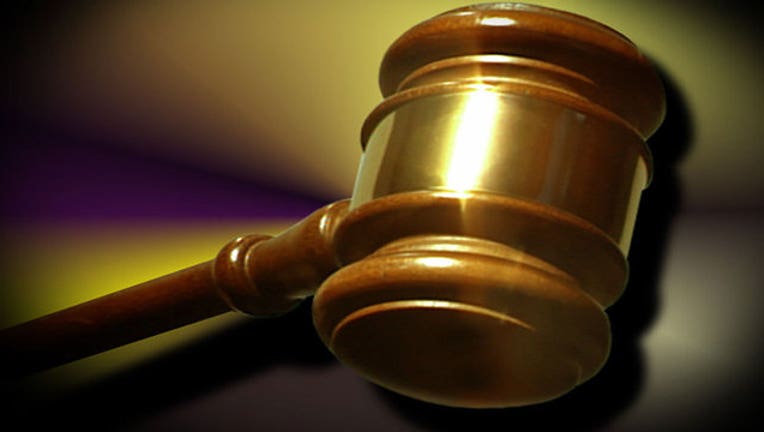 article
DETROIT (AP) - A man charged with sexually assaulting a 16-year-old Michigan girl is now accused of killing her while free on bond, preventing her from testifying in the rape case.
Kent County Prosecutor Chris Becker said Wednesday that two men are facing charges connected to the death of Mujey Dumbuya. Her partially clothed body was found in January in Kalamazoo woods about 50 miles (80 kilometers) from her Grand Rapids home. Her cause of death was listed as "asphyxia, including strangulation" on the death certificate.
The man accused of rape, Quinn James, is charged with first-degree murder, kidnapping and other crimes. He's accused of sexually assaulting Mujey last summer and then killing her while he was free on a $100,000 cash bond in the case.
James' co-defendant, Gerald Bennett, is charged with conspiracy to commit murder. Police said in a probable-cause affidavit that he contacted Bennett through someone in Detroit after seeking someone to help him with the slaying and disposing of her body. He also gave Bennett a vehicle as payment, the document said.
Investigators have alleged the men plotted to kill the teenager, but few details have been released about the killing and specific roles the men played in it. They are jailed awaiting arraignments.
Kentwood District Judge William Kelly had wide discretion to set the amount of James' bond with the third-degree criminal sexual conduct charge, which pertains to the sexual assault of a minor. Authorities picked him up on Feb. 1 on an unrelated 2014 sexual assault charge and the bond in the case involving Mujey was increased to $250,000 after she died.
"When I set the $100,000 bond, Mujey was alive," Kelly said last month.
Becker told The Associated Press Wednesday afternoon that the bond appeared appropriate to him at the time, given the charge.
"$100,000 is not an insignificant amount - it was a substantial cash bond that Kelly put out," Becker said. "He posted bond - it happens."
The AP left a message Wednesday for James' attorney, Jonathan Schildgen, who has said his client didn't kill Mujey or sexually assault her.