Man avoids red light, gets caught with $44K, 4 lbs of crystal meth, and 8 lbs of pot - police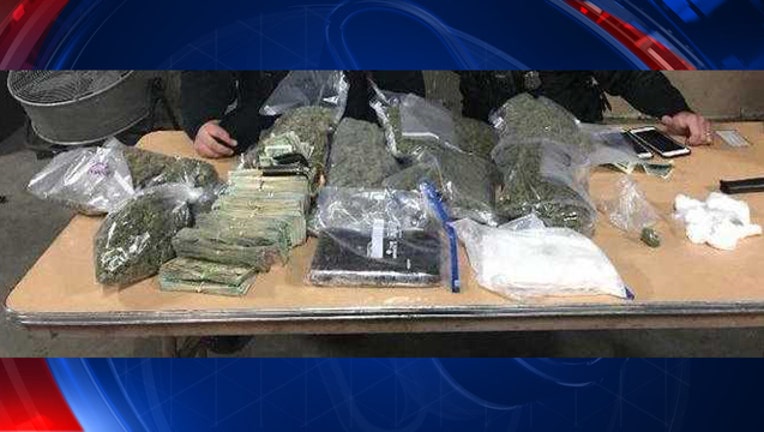 article
DETROIT (WJBK) - Police in Detroit said a man who cut through a CVS parking lot to avoid a red light was caught carrying 12 pounds of drugs and more than $44,000 in cash.
Police arrested Ronald Bean, 47, just before 4 a.m. on Saturday near Grand River and Jeffries Service Drive. According to police, Bean was driving a 2017 Ford Edge and failed to stop at the red light when he turned into the CVS parking lot to avoid the light at Grand River and Schaefer.
Police said officers watched him cut through the lot, which is illegal, and also reported he drove over a median in the parking. Officers pulled him over for failure to stop in the parking lot of a McDonald's. During the stop, officers said they smelled a strong odor of marijuana coming from the car and searched the vehicle.
A passenger in the front seat identified herself ast Marjorie Suntook Madison but carried a driver's license for a woman named Angelica Alvarez but had her photo on it. She told police that there was just one bag of pot in the car.
Police then ordered both out and searched the car.
When they did, they said the found $44,234 in cash, 2,174 (4.8 lbs) of crystal meth, and 3,921.2 (8.6 lbs) of marijuana in the car. 
Bean gave police a false name but then admitted to his real identity when he was told he would be finger-printed. He told police he was wanted for escape by U.S. Marshals.
Bean then admitted to transporting the drugs, giving false information, and that he intended to sell it all. He was arrested for possession with intent to distribute and distribution of controlled substances.