Man charged in alleged peanut butter hazing at CMU frat house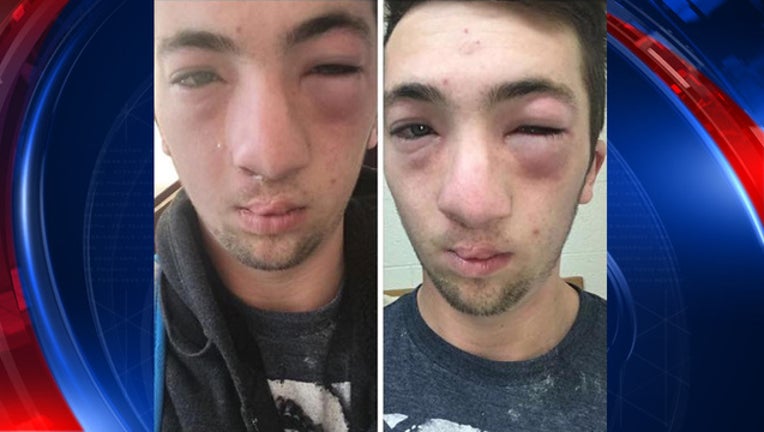 article
A Rochester Hills man has been charged with hazing after a Central Michigan student with a severe peanut allergy had peanut butter smeared on his face in February.
Dale Merza was charged with hazing resulting in physical injury and turned himself into police last week. Police said the 19-year-old victim, Andrew Seely, woke up with peanut butter smeared on his face at Alpha Chi Rho at CMU.
In late February, Andrew's mom, Teresa, posted pictures of her son's face after the peanut butter incident. Her son Andrew has a deadly peanut allergy and she says he could have died from his reaction.
"He was sent to the campus health clinic by a professor and treated. Luckily he is still alive," she wrote.
She said that her son has an EpiPen and carries Benadryl in his wallet at all times but the incident happened when he was passed out.
Teresa said they notified the school and retained an attorney after the incident that actually happened last fall.
Merza, 20, is originally from Rochester Hills. If  convicted of the misdemeanor, he could get 93 days in jail plus a $1,000 fine. He's due back in court next week.
CMU student with allergy hazed with peanut butter while passed out, mother says