Man dies after truck drives into crowd outside Shinola store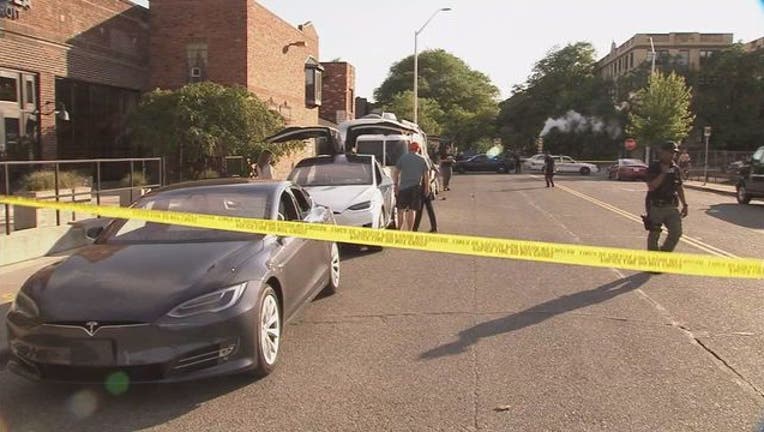 article
DETROIT (WJBK) - The 72-year-old man who was critically injured Thursday when a driver ran into a crowd of pedestrians in Detroit has died, according to police.
The driver hit the crowd on Canfield near Cass at 5:30 Thursday afternoon, and police say he was under the influence. Two other people were injured and are said to be in temporary serious condition.
The victims were standing near some Tesla show cars in front of the Traffic Jam & Snug restaurant when the driver of a blue pickup truck drove into them.
We're told the driver told police he drank alcohol, and took Xanax and Ecstasy.
Driver told cops he drank, took Xanax, Ecstasy before hitting 4 people
A passenger inside the truck says he kept the driver from leaving the scene after the accident. The driver is in custody at this time.
"I noticed that he was veering over to the left," Mike Charles said. "Like, crossing the line and I'm yelling 'Marky, Marky;' I see the people. Next thing I know, I see an older white guy push off the car - and by this time it's too late."
This is a developing story. Stay with FOX 2 for updates.