Man dies from medical emergency, causing chain-reaction crash on Davison in Detroit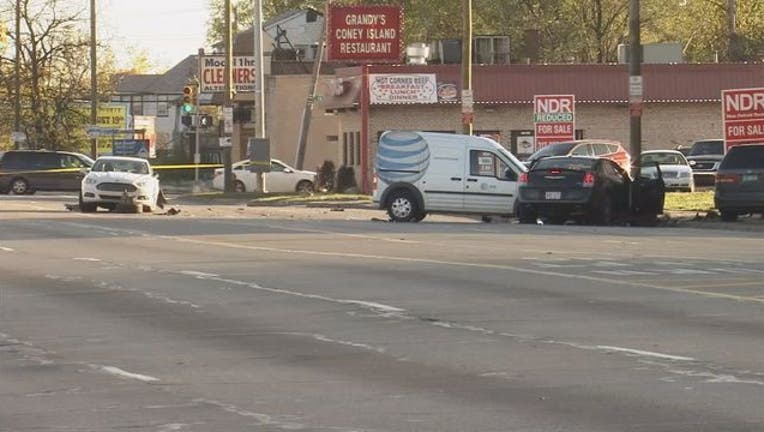 DETROIT (WJBK) - Detroit police say a chain reaction accident involving four vehicles on the city's west side was caused by a medical emergency. 
Police say an AT&T worker had a medical emergency, causing him to rear-end a Ford Fusion on Davison Street at 14th Street. Two other vehicles were also involved in the chain-reaction crash. 
Police say the AT&T worked was pronounced dead when he arrived at the hospital. 
None of the other drivers involved in the crash were injured. No names have been released. 
Police didn't offer any further information about the medical emergency.