Man faces sentencing after bowling alley attack caught on camera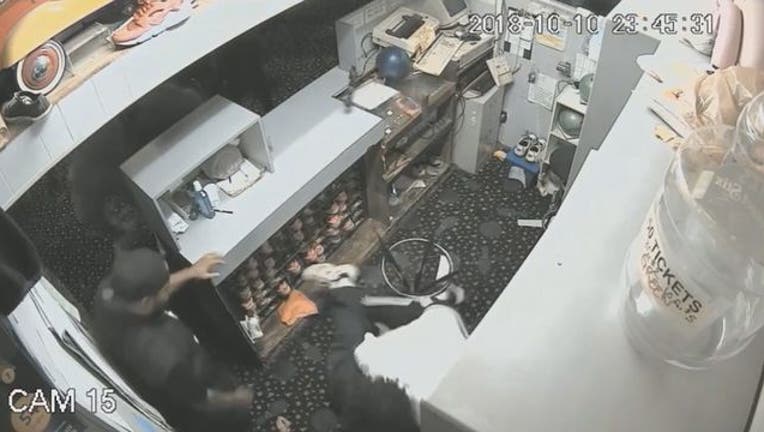 article
(FOX 2) - One of the men accused in a vicious attack at a bowling alley in Roseville is facing sentencing. The brutal beating was caught on camera last October and the surveillance video helped lead police to the suspects.
Quinton Kisor, 32, has entered a guilty plea. He'll likely be sentenced to a year in jail for the attack. 
His sentencing was scheduled for Jan. 29, 2019 but has been postponed until March. It's scheduled to take place now on Tuesday, March 19. 
The attack was on a bowling alley employee at Apollo Lanes on Gratiot. The employee was attacked by two customers after he told an unruly group they had to leave. 
In the video, the suspects are seen using their fists, a stool and even a bowling ball to attack the employee. Police say Kisor is the one who threw the bowling ball.
Kisor pleaded guilty in Macomb County Circuit Court to one count of assault with intent to do great bodily harm, and assault with a dangerous weapon. A deal was reached for a cap on the sentence of one year in jail.