Man gets 2 years for beating teen with bone disease with brick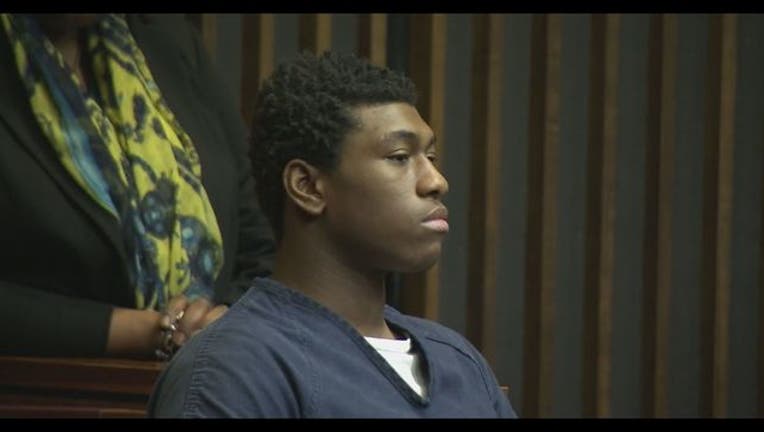 article
WARREN, Mich. (WJBK) - A 18-year-old man was sentenced Thursday to 2 years in prison for beating a teenage girl with brittle bone disease last year.
Police say Raymond Stewart III and 21-year-old Lazariea Bacon attacked 16-year-old Deszirae Jenkins as she left her home to head to school.
The victim's mother, Heather Backos, says the attack happened because Raymond was "going back and forth (with) the girl who did this and Deszirae's ex-best friend and he was trying to see both girls at once."
Suspects in brick beating of teen with bone disease turns selves in
"Deszirae was trying to look out for her friend and be a good friend and say I saw Ray out and finally he said let's go beat that girl's butt and they came over, parked, waited outside my home and then waited for Deszirae."
Family says Deszirae suffered multiple broken bones in the attack, including in her face. Police say the two suspects turned themselves in after reports of the attack aired on local media and social media.
Warren teen with bone disease beaten with a brick: police
Backos says both she and her daughter are unhappy with the sentence.
"I feel like it's wrong. You cannot get two years for a premeditated beating of a handicapped child. I'm sorry to be mean to Judge Servitto but I feel like he was very, very wrong today in his sentencing. He got two years out of 20 and I'm not understanding this. Today justice was not served," she said.
As for Deszirae's health, her mother says there will likely be permanent damage.
"Her hand is probably going to be damaged for life. Her fingers are going to be crooked. She will have a scar along her face and an indention. The plastic surgeon did the best that she could, there's not much more we can do. She'll always have a numbness and a tingling in her face," she said.
Backos says the root of the problem was likely the way Deszirae's attackers were raised.
"It was bad parenting on both ends, if you look at their families and how they act. That was the result of this. Maybe if he would've been raised better how my daughter was, this would have never happened," she said.