Man pleads guilty to murdering 4 children in Dearborn Heights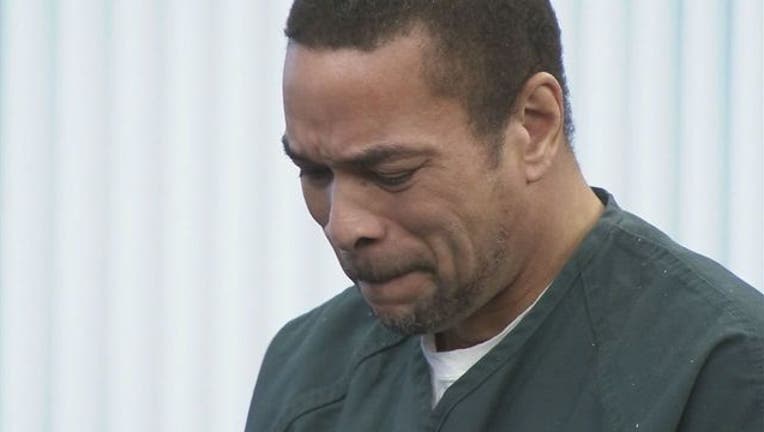 article
(WJBK) - The man accused of killing four children pleaded guilty Wednesday morning. Gregory Green pleaded guilty to four counts of second-degree murder after killing his two young biological daughters and his two stepchildren in their Dearborn Heights home in September of 2016.
Police say Green, 50, shot his two stepchildren, 19-year-old Chadney Allen and 15-year-old Kara Allen. The young girls, 4-year-old Kaleigh Green and 5-year-old Coi Green, died from carbon monoxide poisoning. Green also shot and slashed his wife, Faith, who survived the attack. We learned after the fact that Green was served with divorce papers a few weeks before the attack.
Back in 1991, Green pleaded no contest to killing his then wife, who was six months pregnant, by stabbing her to death. After he did so, he called police, told them what he had done and waited for them to arrive and let them in. This took place in Detroit at his home.
Man accused of killing his children convicted of killing wife in 1991
After being denied parole for lack of remorse and empathy five times, he completed several cognitive based programs and was paroled in 2008 and released from parole in 2010.
Police said that after the killings occurred at the home in Dearborn Heights in 2016, Green also called 911 and reported killing his family.
Former neighbor of Gregory Green: There was so much rage
In addition to pleading guilty to four second-degree murder charges, Green also pleaded guilty to one count of tortute, one count of assault with intent to do great bodily harm and one count of felony firearm.
He'll be sentenced on March 1. He'll first serve 2 years for the felony firearm and then 45 years for the murder, torture and assault charges -- making him 97 years old before he'd be eligible for parole.