Man rescued from mud in Oakland County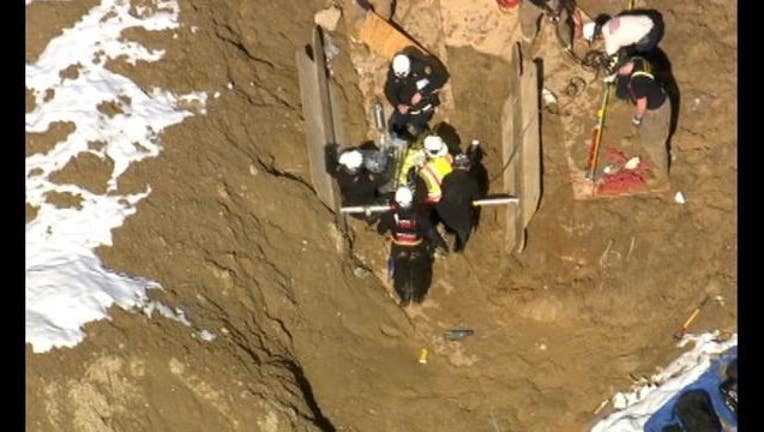 article
First responders in Oakland County rescued a man who somehow got stuck waist deep in mud in Brandon Township.
Officials were called to the field in Brandon Twp around 1:30 after a man was trapped in mud. 
Video from Skyfox showed first responders fighting the mud themselves as they tried to pull the man from the situation just off Hadley Road.
Around 2:45, crews were able to pull the man from the mud. He was taken to a waiting ambulance and then to a hospital for treatment.
It's not known how or why the man was trapped but it's not believed that he was there in an official capacity. The man appears to be wearing a Michigan State hat and sweatshirt.
Watch crews fight the elements as they try to pull the man out here.